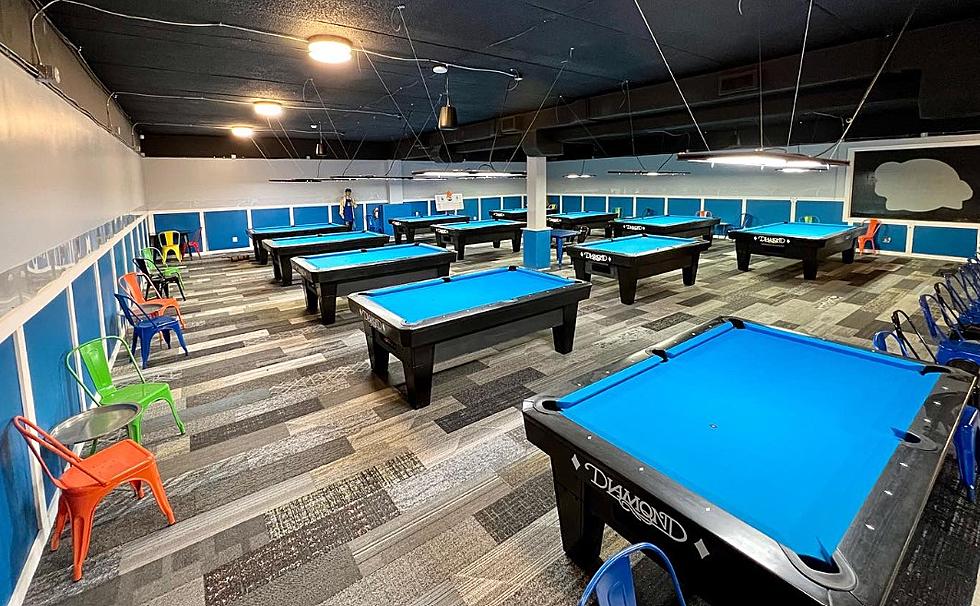 New Pool Hall In Rome New York Holding Grand Opening Celebration
Copper City Billiards
Cue your excitement in Rome New York. Copper City Billiards has announced a grand opening date.
Fans of pool will be celebrating in Rome on November 17th 2023 as Copper City Billiards will be holding their grand opening of its brand-new, state-of-the-art billiard hall located at 322 East Chestnut Street. This exciting addition promises to bring a touch of sophistication and recreation to the heart of the community. Get ready to play with friends and family.
The highlight of the grand opening is undoubtedly the 16 Diamond Tournament grade billiard tables. These tables, known for their exceptional quality, will be the playground for enthusiasts and novices alike. Whether you're a seasoned player or just looking to have some fun, Copper City Billiards has something for everyone.
To complement the gaming experience, Copper City Billiards offers more than just billiards. The venue features a snack bar, where you can refuel between games, and a Beer and Wine bar for those who like to enjoy their games with a touch of class. With 11 streaming televisions, you won't miss a moment of your favorite sports events.
Soon, they will be scheduling tournaments and leagues, offering an opportunity for friendly competition and camaraderie. What's more, this billiard hall welcomes all ages and has plans to host community events, promoting a sense of togetherness and shared experiences.
For those eager to join in the excitement or inquire about upcoming events, you can find more information on their website at coppercitybilliards.com.  Don't miss out on the grand opening; mark your calendar for November 17th, 2023.
Become The New Proud Owner Of This Classic Rome New York Bar
You could own 6611 Martin Street in Rome for the asking price of $199,900. This is the former Rail and Canal Restaurant and former El Chicos location too:
Gallery Credit: Dave Wheeler
7 Of The Most Haunted Ghost Stories Out Of Rome New York
October is a time when Rome New York's haunted history comes alive. Have you ever heard of these 7 ghost stories out of Rome?
Gallery Credit: Dave Wheeler
From A to Z: Rome Restaurants You Need To Try At Least Once
From A to Z, here's just some of the restaurants in Rome that you need to try at least once.
Gallery Credit: Kaylin