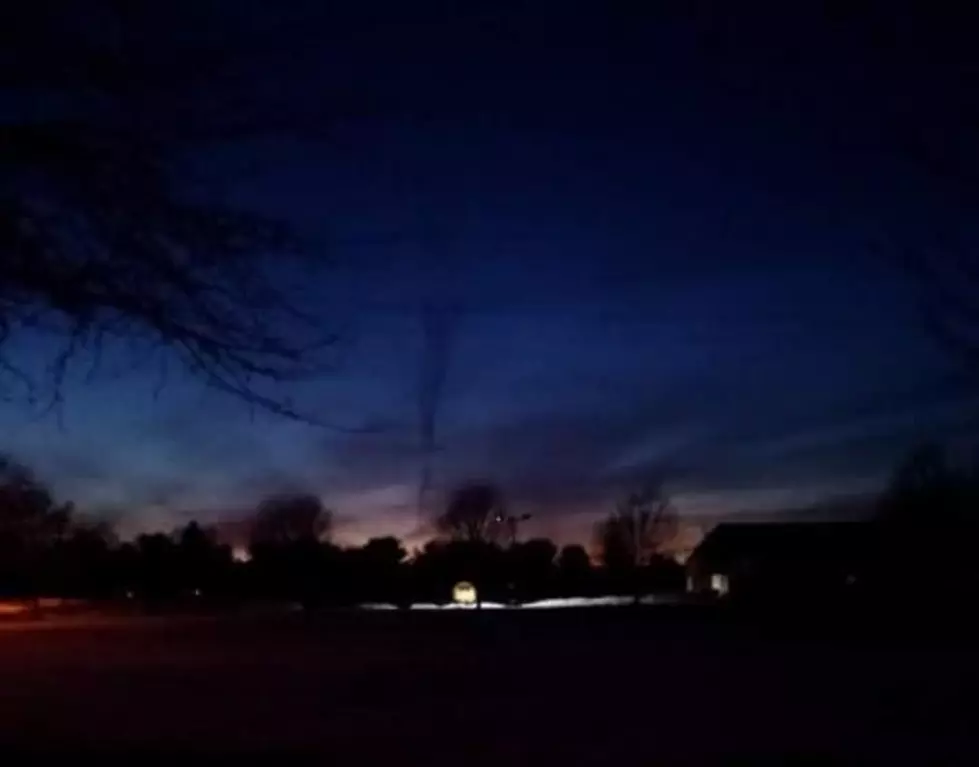 Did a Tornado Touch Down in Rome New York [PHOTOS]
Ann Markham
UPDATE: Eyewitness New meteorologist Rachel Witter says 'straight line winds, not a tornado,' caused all the damage.
Did a tornado touch down in Rome, New York? A rare winter storm brought thunder, lightening and strong winds to Central New York. A picture taken on Hanger Road by Ann Markum makes it look like a tornado hit Rome. But did it?
The Rome Fire Department responded to over 30 calls; from trees down on houses, trees in the road, wires down and even a building collapse. Check out a tree on West Bloomfield and North Jay Street in Rome that was uprooted.
Rick Brown is picking up the pieces after his 5 stall garage was destroyed on West Dominick Street. Luckily no one was injured.
Kelly Ann saw lots of damage at her home on West Thomas street where she says the wind took out 3 lamp posts and "left that sweet dent in the car. It sounded like a train was going by or a airplane was about to hit the house. I went to the window and just saw sticks and other stuff from outside blowing everywhere."
High winds even picked up a kid's swing set and moved it about 20 feet.
---
MORE: When Will Spring Arrive in CNY