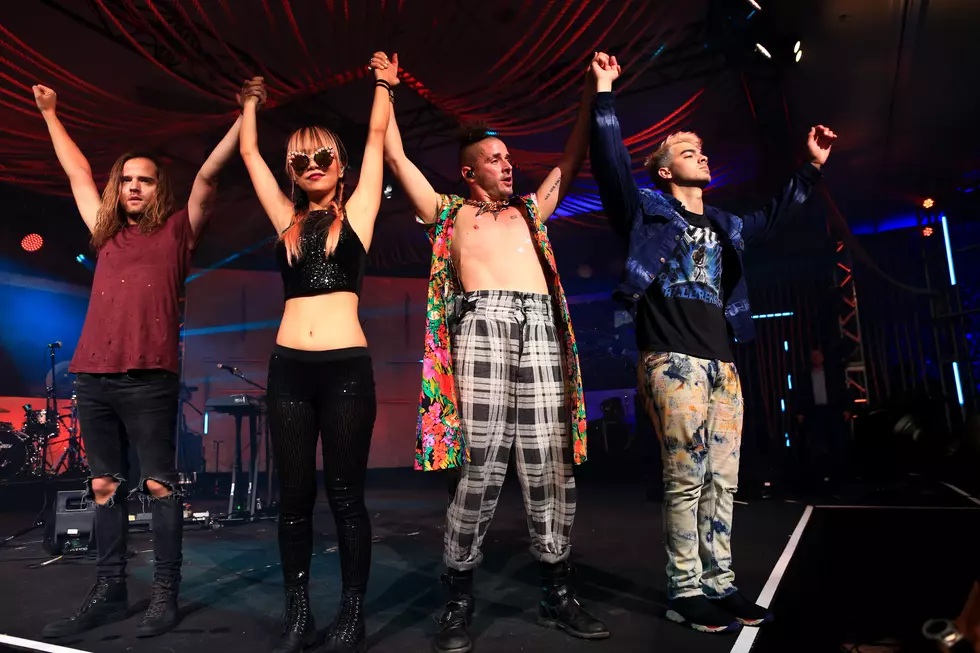 'Cake By the…' Fairgrounds? Another Group Added to the New York State Fair Chevy Court Lineup
(Photo by Christopher Polk/Getty Images for Universal Music)
Get ready to dance your heart out at the New York State Fair. Another group has been added to the Chevy Court Concert Series.
If the title didn't give it away, we're sorry. We're talking about DNCE, who have just been added to the lineup at Chevy Court during this year's Great New York State Fair. Probably best known for their hit "Cake By the Ocean," or for the fact that Joe Jonas (from the Jonas Brothers), is one of the founding members.
According to the New York State Fair's website, DNCE will be taking on stage on Saturday, September 2nd, at 8pm. And because this concert is part of the Chevy Court lineup, it's a free show.
Other groups and artists that have been announced for the state fair include 3 Doors Down, The Beach Boys, DJ Khaled, Kansas, Taylor Dayne, Blue Oyster Cult, UB40, and a handful of others. You can see the full lineup by visiting: NYSFair.NY.gov
The Great New York State Fair kicks off Wednesday, August 23rd (which is their new "preview day"), and runs until Labor Day, September 4th. There are special discounts you can take part in for your trip to the state fair. To find out more about saving money on your visit, click the link below:
---
BONUS VIDEO: