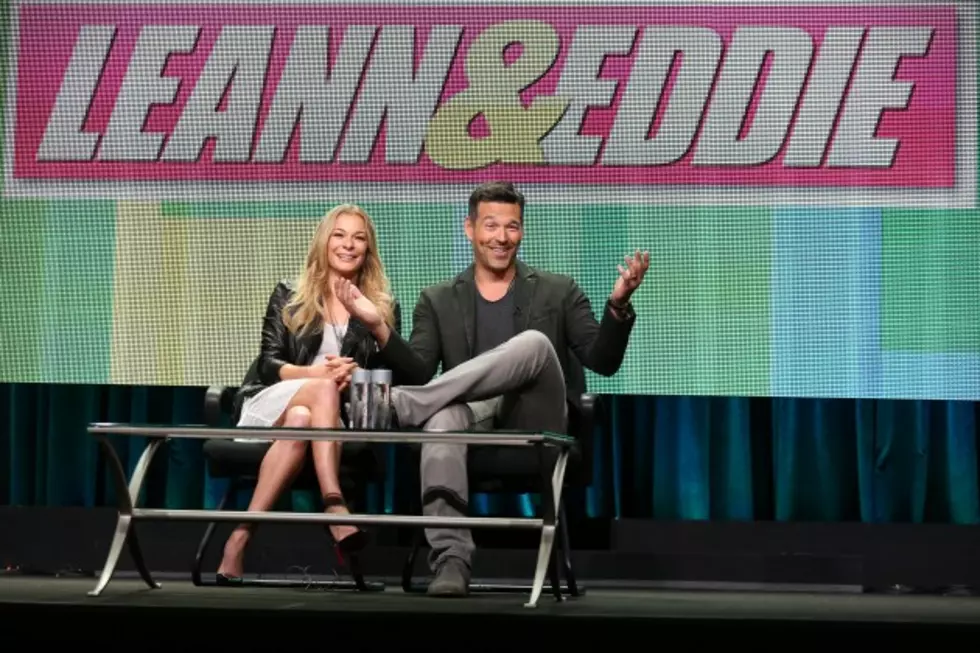 Eddie Cibrian & LeAnn Rimes Tell Us That 'LeAnn and Eddie' Is Now a Comedy Reality Show [VIDEO]
Frederick M. Brown/Getty Images
After shopping around and meeting with a few networks, 'LeAnn and Eddie' is now a reality. A comedy reality show that is. LeAnn Rimes has never been shy regarding her personal life with Eddie Cibrian, and now she's taking it up a notch with this new VH1 reality show hitting the airwaves soon.

''Ultimately, we wanted to do a show and I think that this format and this genre, unscripted, gave us an opportunity to do something fun and work together. This is a comedy and that's how we go about our life as well, is we laugh and it really helps."
A source has also revealed, "The show will have a crazy ex-wife!" I would of loved to have been in the board room when LeAnn and Eddie pitched that part of the show.
As for the children, "Mason and Jake are not involved. If kids end up being on it, they would be played by actors -- not Eddie's children." Because yeah, all the adults in their lives are always so concerned for their well-being.
If you have the 'On Demand' feature with your cable package, you can now view the first epidode where they address all the tabloid rumors.
Okay, I admit it...I'm looking forward 'Eddie and LeAnn' regularly. Are you?