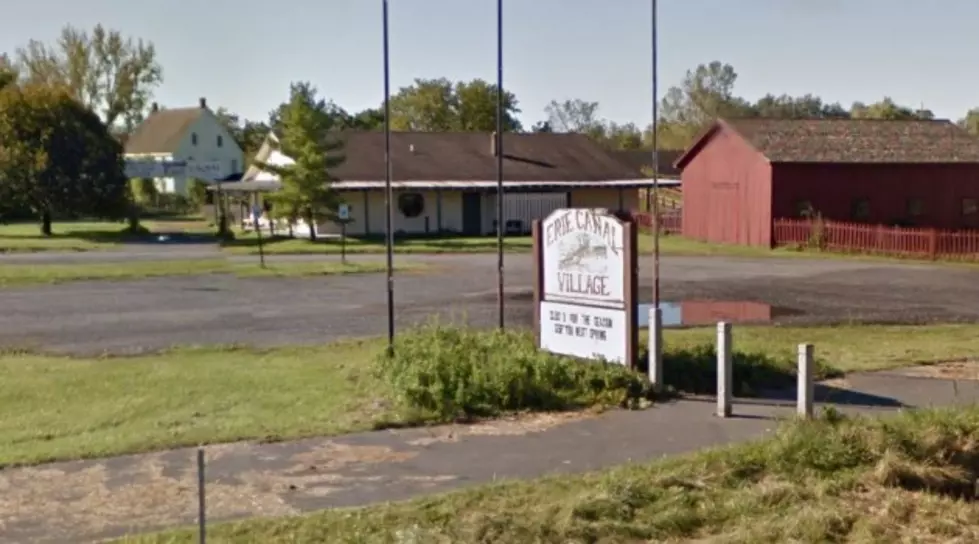 Erie Canal Village in Rome Reopens as Empire State Heritage Park
Google Maps Street View
Once a tourist destination for history buffs yearning for a hands-on experience of life in Upstate New York in the 1800s and a yearly field trip destination for schoolchildren, Erie Canal Village in Rome slipped into disuse and disrepair in the last few years. That steady decline appears to be changing as a new group has purchased the park and rebranded it as the Empire State Heritage Park.
The park officially reopened on May 1, 2015. While many of the buildings and exhibits remain off limits the grounds are accessible while renovation work takes place.
The first event planned at the new Empire State Heritage Park will be a Memorial Day weekend open house and craft show, described on the park's Facebook page as,
Join us for our first annual Open House Craft Fair! See what we have already done since taking possession of the property on May 1st and learn about our plans for the future. Shop with 100 artisans and crafters who will be showing their wears! Enjoy live entertainment! Experience living history environmental areas including Coppertree, Renaissance, Civil War Encampment, Victorian Leisure Fair and Pirates! Visit the Cheese Factory Museum, the Erie Canal Museum, and the Baird Transportation Museum and tour the historic buildings on the property.
Erie Canal Village was once owned by the city of Rome and developed by the state to mark the historic beginning point of the statewide canal.
Uncovering the Lost Village of Delta