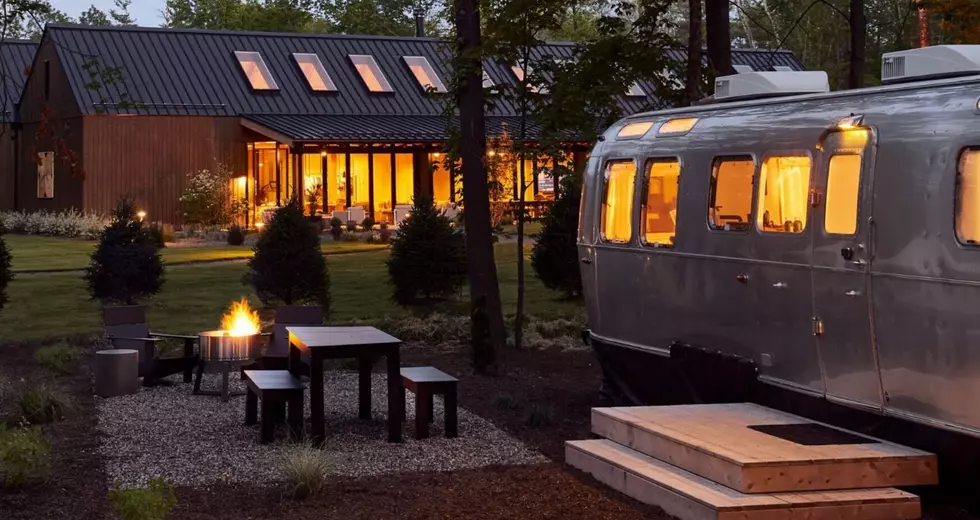 Fall Foliage and Camping In the Catskills! Want Your Own Airstream?
AutoCamp.com
Have you ever wanted your own Airstream trailer? The thought of traveling the state and seeing the sights is great, until you realize how much that will cost. Until you buy one, rent one! You could be in your own Airstream, cabin, tent or premium suite as early as this weekend.
Don't let leaf-peeping turn to leaf-raking without taking the time to enjoy New York State!  This Fall you can literally put yourself in the middle of one of the most spectacular places for Fall foliage by 'glamping' in the Catskills at Auto Camp.
Wait until you see what the Auto Camp experience looks like. Scroll through the pictures below to visualize what awaits you on NY-212 in Saugerties, NY. Once you actually arrive you could chill by the indoor fire pit, take a yoga class, enjoy live music or even take a complimentary bike and take in the area.
For as little as $149 a night to up to $475 per night on peak weekends your whole family will have a blast, including your dog! Well-behaved dogs may accompany their owners for an additional fee. To find out more about the dog police and to check availability click HERE.
Auto Camp has locations in Cape Cod, Zion, Yosemite, Joshua Tree and in the wine country of California to name a few destinations. Each one offering a unique camping and vacation location for you and your family.
Auto Camp in the Catskills is not only in the heart of the famous mountains, you will also be close by historic Woodstock, NY.
Catskill Camping Like You've Never Seen
Auto Camp in Saugerties, NY
New York Fall Foliage Map 2022
Timing is everything if you want to do some leaf peeping. This is what you can expect in New York State and the entire Northeast for Fall 2022.
Live Out Your Star Wars Dreams In A Campsite Not So Far, Far Away
Star Wars fan or not, you have to admit this is the coolest campsite you've seen in a long time!