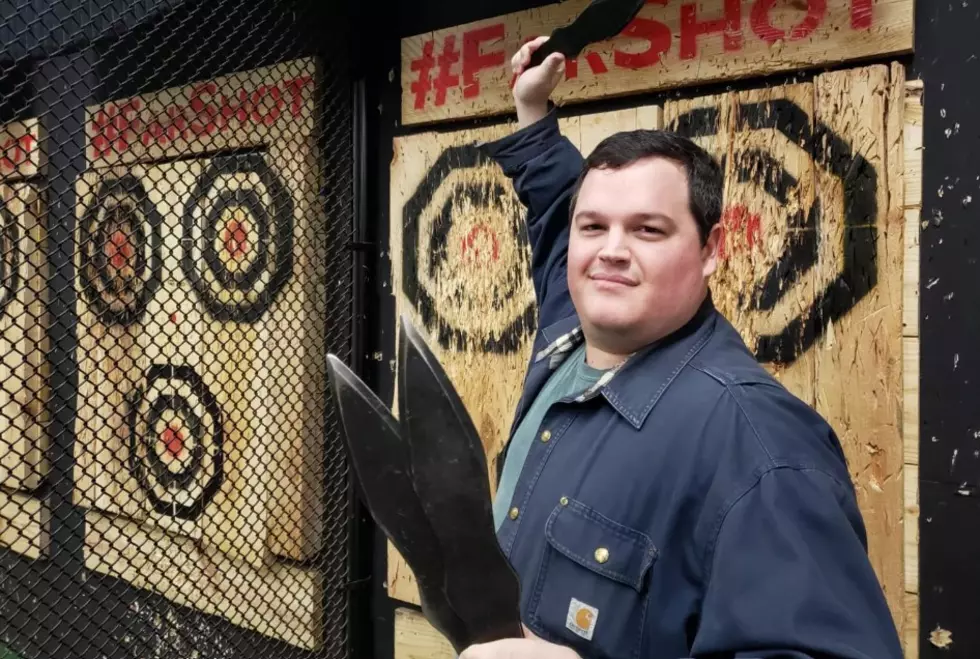 A Unique Night Out In New Hartford New York Has Just Arrived
Far Shot
Are you looking for something fun and unique to do in New Hartford New York? If you love throwing objects into the air, this might be the perfect night out.
Far Shot will be opening soon in New Hartford. If you're looking for a competitive team-building event, or if you're just looking for a nice date night. Check out axe throwing. Currently Far Shot is open in Syracuse, Albany, and Worcester Main. It'll be opening up soon in Providence and right here in Central New York in New Hartford.
Trained by the Head Coach of the World Axe Throwing League – Far Shot is the place you want to go to throw an axe!
Far Shot offers axe throwing for groups, and individuals. Each session comes with axe-throwing equipment, training, and games. Far Shot also offers a weekly league.
There is no word online, or on the store front, when Far Shot New Hartford will open. We will update this story when we learn more.
New Luxury Virtual Golf Experience Is Open In New Hartford
Right across from the Kohls plaza where Far Shot is, you'll find The Bunker. This new virtual golf experience is open, and customers who have visited other locations in New York say it's one of the best places to visit if you love the sport.
The Bunker is in the Orchard Shopping Center in New Hartford. It's behind Kohls, in the building where CJ Banks/Christopher Banks used to be. The Bunker is deemed a luxury indoor golf facility, but also a sports bar, food hall, and music lounge. There's currently locations throughout the Capital Region in Clifton Park, Guilderland and Latham. You can read more online here.
These Upstate New York Restaurants Are An Absolute Must Try For 2023
315 Menus
is a group on Facebook focused on all of our amazing restaurants locally. You can post questions, reviews, photos, and if you're a restaurant you can post menu items, specials, and more. Recently someone posted the following question:
What local restaurant have you never been to that's on your "must go to" list for 2023?"
We decided to pick the top answers and present them to you. If there are others that should be on the list, text us on our station app:
Top 25 Most Popular Jobs In Utica and Rome NY
With ever growing options for jobs in Utica, Rome, Central New York, and the Mohawk Valley, what are the most popular jobs? With that, what is the pay?
We wanted to highlight the Top 25 jobs in our region:
Grab These Totally Non Creepy Free Gifts From Utica's Craigslist
Why go through all of that stress when you can grab these totally free, and totally not creepy or weird gifts, from your friendly Utica CraigsList.