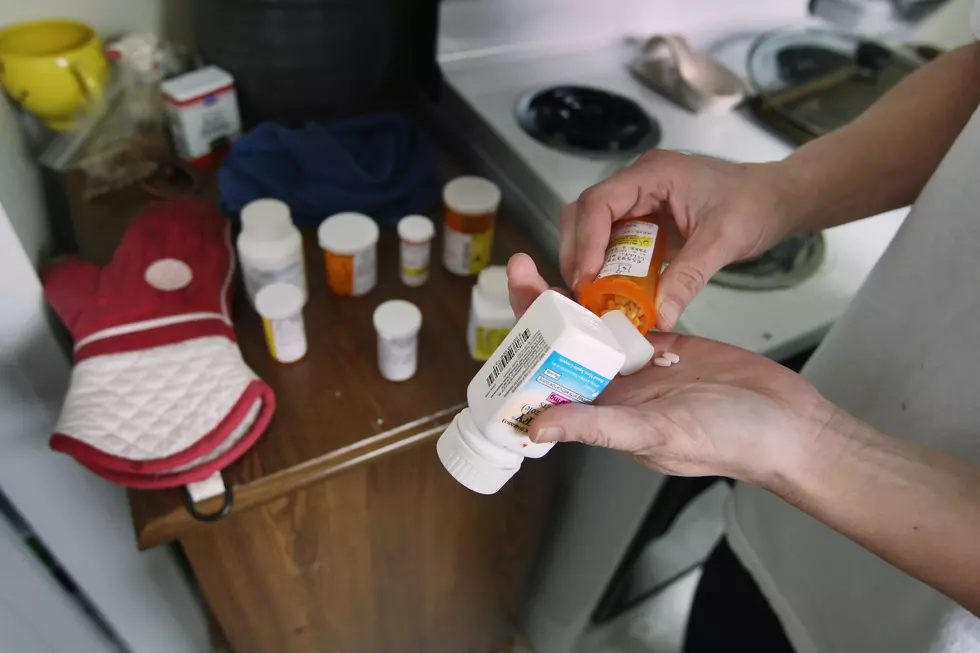 FDA Expands Existing Recall on Blood Pressure Medication
(Photo by John Moore/Getty Images)
A few months ago, the Food and Drug Administration announced a recall on a popular blood pressure medication because some of the active ingredients in the drug could cause cancer if you take them for an extended period of time.
There has actually been multiple recalls on blood pressure medication since July of 2018, and now 32 lots of the drug Losartan, sold by Macleods Pharmaceuticals, have been added to the recall list.
The recall includes two lots of 50-milligram-strength potassium tablets and 30 lots of potassium/hydrochlorothiazide (HCTZ) combination tablets. The 30-lot recall includes12 lots of 50mg/12.5mg-strength; three lots of 100mg/12.5mg-strength; and 15 lots of 100mg/25mg-strength tables.
Losartan is used to treat hypertension.
If you are taking one of the recalled drugs, the FDA recommends continuing to take it until your doctor prescribes a different medication. They say the risk of harm to a patient's health may be higher if the treatment is stopped without an alternative treatment in place. Although the risk of developing cancer in a few patients following long-term use of the product cannot be ruled out, they are working to reduce and remove the chemicals in the drugs that could cause it.
To see if the medicine you take is included in the recall, visit the FDA's website and compare the list with the product name, manufacturer details and batch or lot number on your bottle.