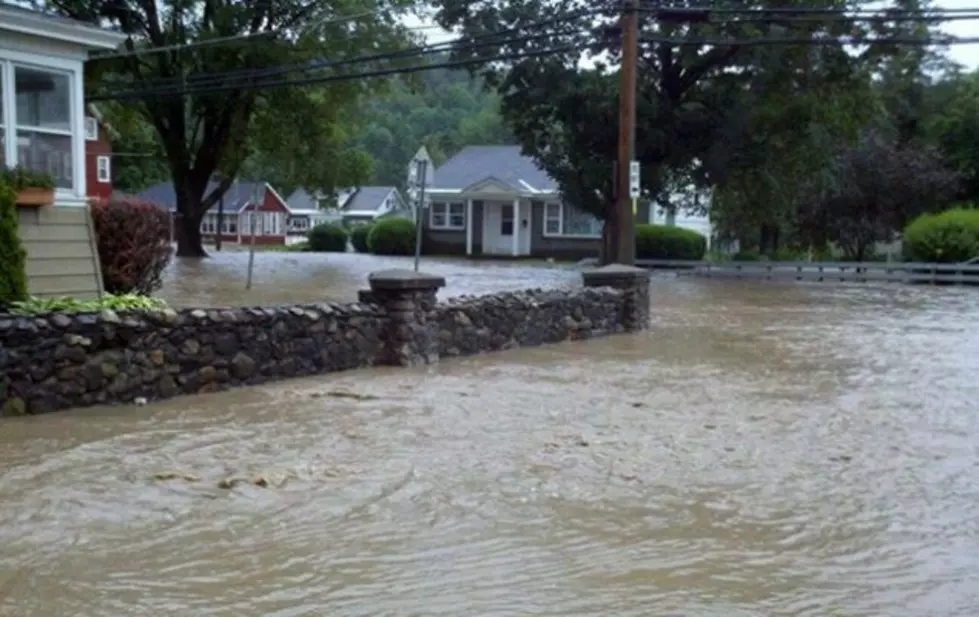 Flood Watch in Effect Until Saturday Morning Due to Heavy Rain
Luke Tubia, WIBX
The Mohawk Valley is no stranger to the dangers of flooding. The National Weather Service in Binghamton has issued a Flood Watch for much of Central New York due to heavy rain fall that will continue throughout the week.
This flood watch includes Northern and Southern Oneida Counties, Onondaga County, and Madison County. Specific areas include Boonville, Oneida, Rome and Utica. Though the risk is low, certain areas should be vigilant of small streams, urban areas, and other low-lying, flood prone areas.
The Flood Watch in in effect from NOW until 8:00 a.m. on Saturday morning. Be sure to use caution on roadways as flooding in streets may cause hydroplaning. Snow melt will certainly contribute to water levels.