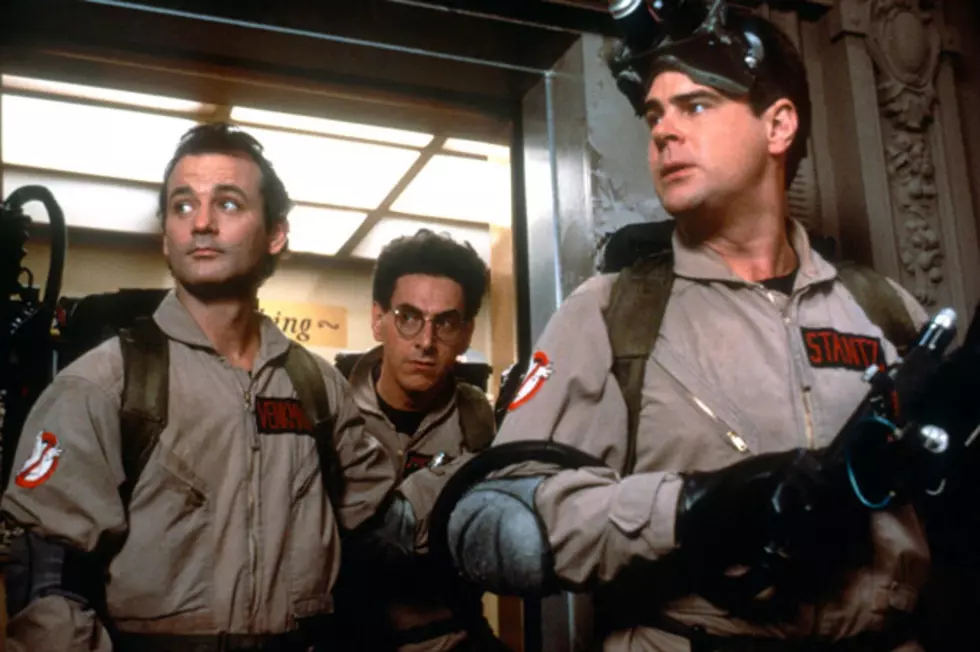 'Ghostbusters 3′ to Begin Filming Next Summer
Sony Pictures
'Ghostbusters 3' - after what seems like years of endless rumors - finally seems ready to actually happen with filming set to begin in summer 2013 with a release date in 2014, celebrating the 30th anniversary of the original film.
Buried in this Deadline article about director Ivan Reitman comes word that Sony Pictures is planning to a start of production on 'Ghostbusters 3' next summer. Normally we might take this news with a grain of salt but we have reason to believe there's some legitimacy to this news.
For one, Reitman himself believed enough in the 'Ghostbusters 3' start date that he had to pass on another movie he was developing (the NFL drama 'Draft Day' starring Kevin Costner) because he wouldn't be able to fit it in before next summer's planned shoot. That project is now in turnaround and it looks like it won't happen until after the big 'Ghostbusters 3' project.
And for another, if they're ever going to do a 'Ghostbusters 3,' prepping it for a 2014 release timed to the 30th anniversary is a marketing no-brainer.
Now we know that Bill Murray won't be involved and that the film will feature the other Ghostbusters handing off the proton packs to a younger group of 'Busters but what else would you like to see in this film? Would you like to even see this film at all?