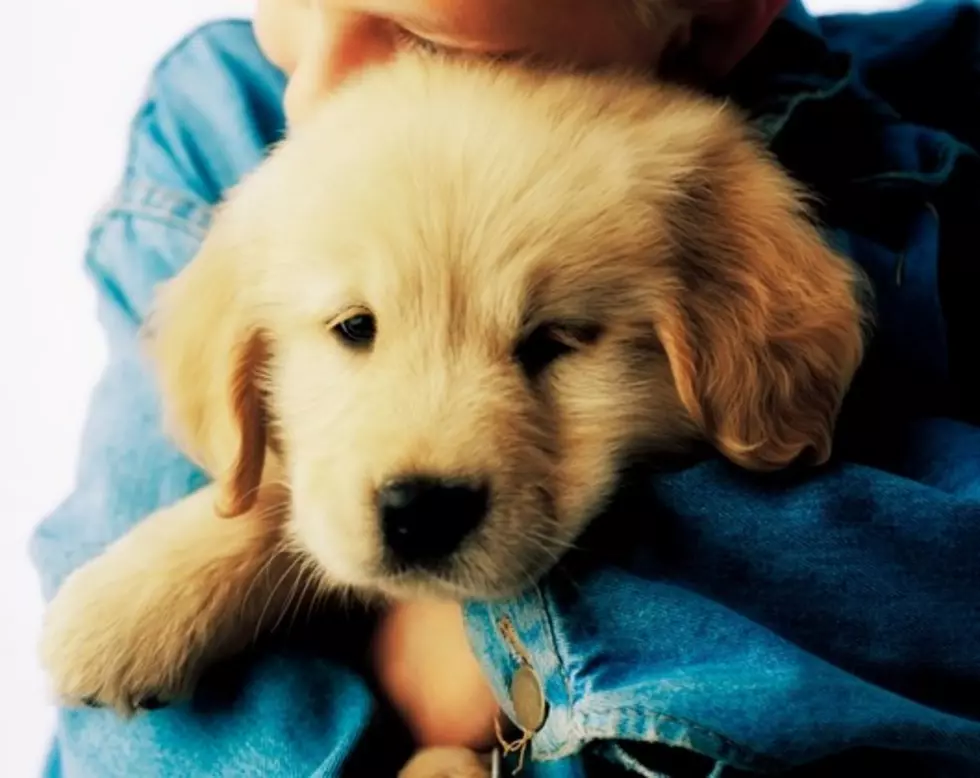 Girl Meets Puppy For First Time [Video]
Design Pics/Thinkstock
Do you remember the first time you met your best friend? This girl won't soon forget about her encounter.
I'll never forget the first time I laid eyes on Kendra. She was my beautiful Black Lab/Springer mix puppy. I received her as a Christmas present from my girlfriend years ago. She promised me a puppy that year as a present, but I wasn't so sure she would actually deliver on her promise.
On Christmas morning 1994, I heard a knock on the door. I answered, but instead of seeing my smiling girlfriend, I was greeted by a high energy puppy that couldn't wait to tour her new home. She barreled through the entrance and nearly knocked me over. She sure was one excited little pup! After she settled down a bit, she proceeded to lick my face and slobber all over me; but enough about my girlfriend. Seriously though, I think this dog fell madly in love with her new dad.
Do you remember the first time you met your forever loyal and loving best friend? Did you meet him at the humane society? Did they just happen to show up at your front door one day?  There's no denying that was probably one of the most memorable days of your life. Watch this girl experience puppy love when she meets her new companion!