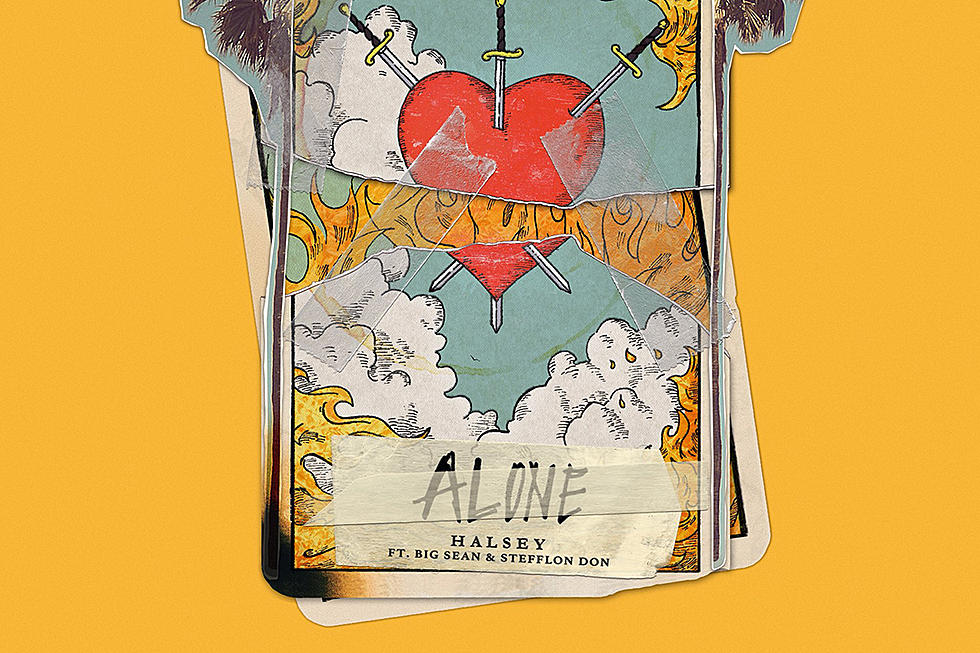 Halsey's 'Alone' Gets a Remix from Big Sean and Stefflon Don
Astralwerks
The song still keeps Halsey's original verse and chorus, which she described as having a "Great Gatsby vibe," but gets a new verse from the rappers. "Gucci down to the socks like Biggie and Little Ceas'/Let's hit the Maldives and hide behind palm trees/Little red wine, weed, and a calm breeze," Big Sean raps.
Stefflon Don comes in for the song's third verse, continuing the themes of romance. "Stay up and have me all night on the rack/You know we say me have the wickedest talk/You always tell me say, me full of attitude/And you don't like mi friend 'cause she rude," she raps.
Halsey praised the collaboration on Twitter, calling it a banger. "This record is a BANGER," she tweeted. "You guys have no idea. I rarely do collaborations or add features to songs. These guys took this song to a new level. ." The singer also revealed she was filming a video for the song with the two artists.
In related news, the "Bad at Love" singer was recently announced as one of the guest judges for the upcoming tenth season of RuPaul's Drag Race on VH1. Halsey will be joining Lena Dunham, Abbi Jacobson, Ashanti, Shania Twian, Billy Eichner, Ilana Glazer, Kate Upton and more.
Listen to the "Alone" remix featuring Big Sean and Stefflon Don below.