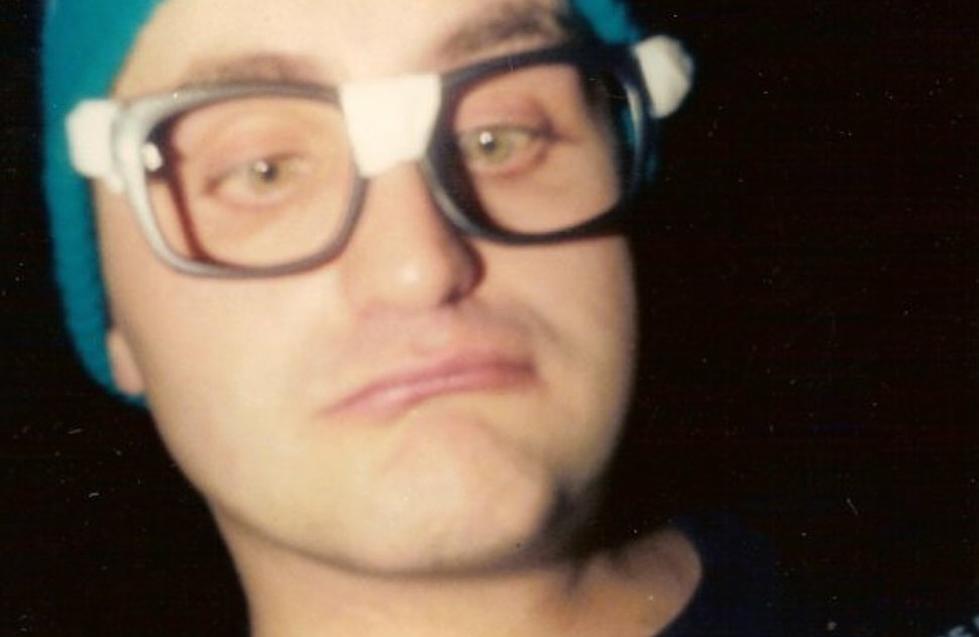 Help Support Classic Central New York SIV Band Member
S.I.V. and Pic Way Ray Reunion
If you remember the Central New York band SIV, you'll remember the name Pic Way Ray. Ray really could use your help right now, even though he's too proud to ask.
Before you read this story, I'm going to acknowledge a few things. This is this authors Uncle. NO, I do not see or touch the money raised. I'm writing this to help support my Uncle, knowing his connections to this area, and the joy and laughter he brought people while performing in the band SIV in the 1980s and 1990s in Rome and the surrounding areas.
For those that remember, SIV was quite the local bar band in the region. With loud music, long hair, and stand up comedy to start the show, they were more than just spray painted name on a power box near the Rome Post Office. Self Induced Vomiting and Pic Way Ray. Pic Way Ray would begin the bands performances with stand up comedy, disgusting routines, and performances that would probably be 99.9% illegal now, or get someone fired in the MeToo Movement era. Named after the Pic Way store in Rome, Ray was a member of the Rome community for over 30 years before moving to Florida in the 1990s. Ray moved on from the stand up spotlight to the casino life. You can see some SIV memories down below:
Another Author Note- Hearing stories of how Ray performed on stage, after mastering  impressions of him, it truly helped kick off my stand up comedy career, and eventual career in local radio. Without him, I'd probably be working in some boring job debating whether or not Miracle Whip was a good substitute for Hellman's Mayo in a potato salad......Better Call Saul.
Ray hasn't had the best 2023. The last few months have been hell for him. Ray had complications from gallbladder removal surgery and pinched vertebrae. He never asked for help, money, or sympathy during this time. However, trouble struck again. He had an infection and has what is called "osteomyelitis", which is an inflammation of bone caused by infection, generally in the legs, arm, or spine. The infections can reach bones by traveling through the bloodstream or spreading from nearby tissue.
He is currently in a rehab center in the Sun City Center and learning to walk and strengthen his muscles again. Literally, a man who was always on the go, is learning to walk once again. He has been out of work for a few months now and his puppy Pittman has been relocated to New Jersey with family members until he can take care of him again. One of Ray's friends have kicked off a GoFundMe:
We just want to help him with his bills and give him peace from all that's going on. Please if you can donate anything, we thank you and are very appreciative for anything you can give. Please keep Ray in your thoughts and prayers on his road to recovery."
Again, this author DOES NOT touch or see the money. I know the joy Ray and SIV brought to Central New York, and want to help spread the word. My Uncle has donated to many friends, charities, and has helped anyone he possibly could over the years. I want to try and help him in anyway. I have a platform, and I want to use it to help.
Here's more on the GoFundMe with a goal of $5,000, and currently at the time of this article has over $2,500 donated. Click Here.
Do You Remember These 44 Central New York Classic Bars And Nightclubs?
Do any of these spots ring a bell for you? Bring back any great memories? Let us know inside our station app.
Gallery Credit: Dave Wheeler
19 Central New York Restaurants Dishes You Wish You Could Have Again For The First Time
Wouldn't it be nice to experience your favorite restaurant again for the first time in Central New York? What dish would you pick? We asked the following question on social media. Here's 19 answers at random.
Gallery Credit: Dave Wheeler