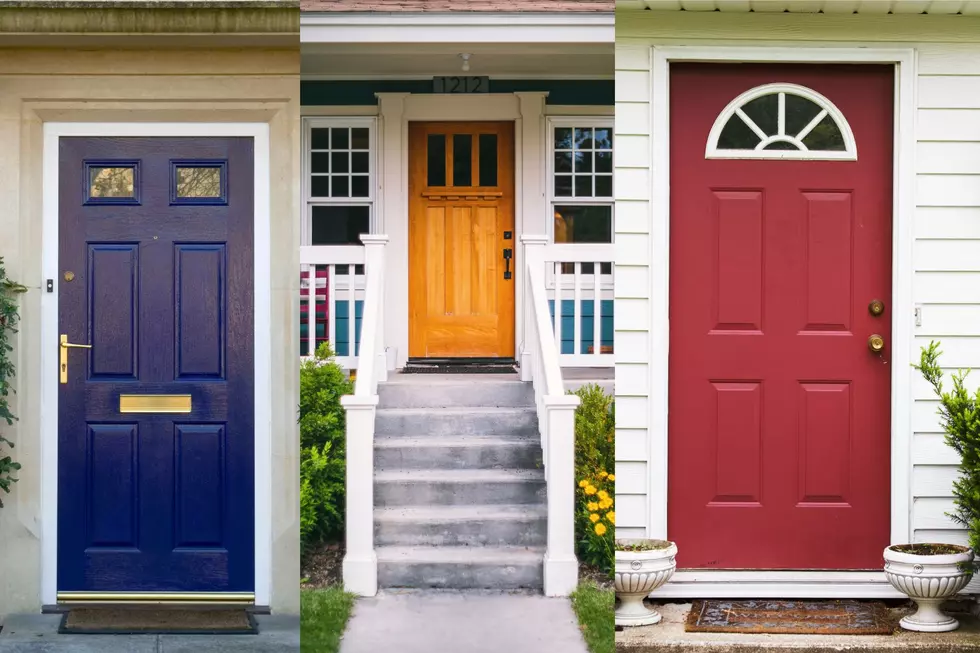 Does the Color of Your Front Door Mean Something Special?
Canva
It does and the color says a lot about the homeowner.
No matter where you live, the next time you drive around, take a look at some of the houses in your neighborhood. I can almost guarantee that just about all of them have different colored front doors, but does the door color have any special meaning?
What Color Should I Paint My Front Door?
It might be one of the hardest questions to answer but did you know that the color you choose says a lot about your personality? According to Realtor, before you choose the color you want to go with you should be aware that some colors have special meaning.
Front Door Colors & What They Mean
With the help of the folks at Realtor, here are a bunch of colors and what they could mean if you decide to go with them...
White - is the most common front door color in the world but did you know that a white front door means that the owner could be a neat freak? With many shades of white available, it can also mean the owner enjoys cleanliness and simplicity.
Purple/Violet - different shades of purple show guests that you feel like royalty and have been linked to the super sophisticated. If you go with purple guests will expect luxury inside your house.
Yellow - is the color of choice for owners that are optimistic and extremely happy. Most yellow door homeowners are extremely cheerful!
Blue - is the color to go with if you have a house full of calmness. Blue is also the color that says you are a trusting person.
Green - is the color of money and that might have something to do with it being the choice of owners that enjoy prosperity and wealth. It also means that owners are peaceful.
Black - is the color that very serious homeowners should go with, it can also show others that your home is safe and well protected.
Wood - an unpainted wood door says that your house is a more relaxed atmosphere and can also signify simplicity.
Red - is the "lucky" color and is the choice of owners that are vibrant and exciting.
Brown - is the color that practical homeowners go with but some call the brown choice a boring one.
Million Dollar Homes with Million Dollar Hudson River Views
Up and Down the Hudson River there are a few spots where having a home on the river offers amazing views. These homes offer not only views but they have a bit of character that adds to their Millin Dollar value. Which one would you pick for you Hudson River Home?
12 Hudson Valley Street Names That Makes us Laugh
The Hudson Valley street names are really funny...to most....LOL!