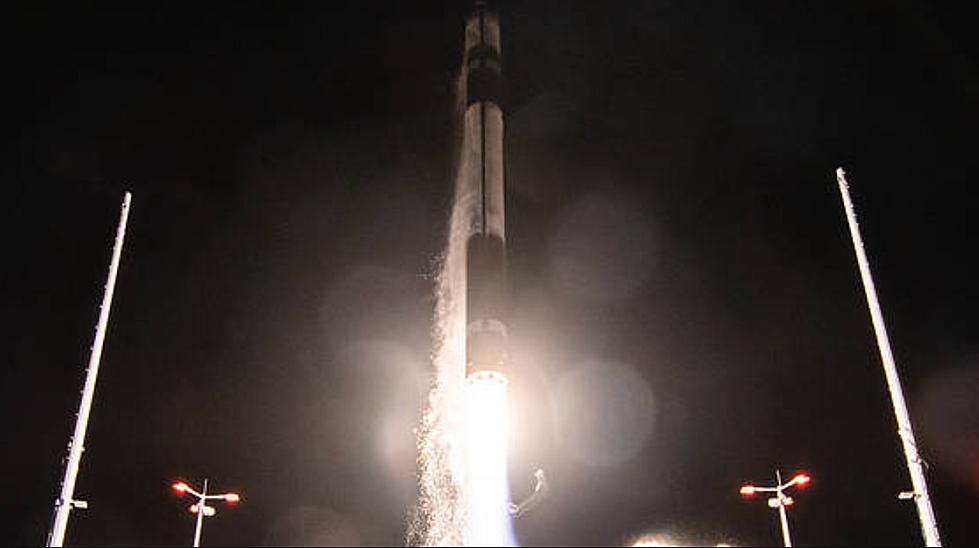 How Exciting- NASA Rocket Launch Will Be Visible In New York State
NASA
Here's some exciting news we don't read, or see, often in Upstate New York- NASA's rocket launch in Virginia will be visible in the skies of New York.
NASA's Wallops Flight Facility is located in Virginia. Coming up on March 11th 2023, they will have a launch of their Rocket Lab's Electron rocket. The two-hour launch window is set to open at 6PM:
The 59-foot-tall Electron rocket will lift off from Launch Complex 2 at Virginia Space's Mid-Atlantic Regional Spaceport on Wallops Island. The mission, named "Stronger Together," will be the second Rocket Lab launch from Wallops, with the first occurring in January 2023. The mission is a dedicated launch for satellite manufacturer and Earth observation company Capella Space."
With this mission, NASA will continue Wallops' 35-year history of support to the commercial launch industry. The best part, it will be visible in New York State according to this map from NASA:
The launch may be visible, weather permitting, to residents throughout much of the East Coast of the United States. The launch can also be viewed online through Rocket Lab's livestream of the event, which will begin about 40 minutes before the opening of the launch window."
You can also watch the launch online here. Coverage begins around 40 minutes before launch.
Weather Predictions For Central New York On Saturday March 11th
At the time of this article being published, the National Weather Service out of Binghamton has the following forecast for us:
Saturday Night: A chance of snow showers before 1am. Mostly cloudy, with a low around 18. Chance of precipitation is 30%.
Hopefully if the launch takes place we will be able to see it.
15 New York State Observatories To View Space Like The James Webb
NASA and the James Webb Space Telescope have gotten the world excited about space once again. With breathtaking photos from space, it's safe to assume that we've all got a little bit of "Space Fever." Where can you look at stars across New York State? Where are the top observatories and places to view space?
If you're looking to look at the stars, these are some of the top places to sit back and relax from Earth to see them. We did the research for you, and we know these are open to the public. Here's a list of 15 observatories to check out:
Stunning Photos Of Powerful Northern Lights In The Adirondacks
A solar storm hit Earth and brought with it a spectacular light show visible as far south as New York. In the Adirondacks, one photographer captured all of the magic.
Meet Patrick Bly. He's the man responsible for these amazing photos of the Northern Lights in the Adirondacks.
Photographer Captures Stunning Northern Lights Show in Adirondacks
Shane Muckey captured stunning pictures of the Northern Lights in the Adirondacks.