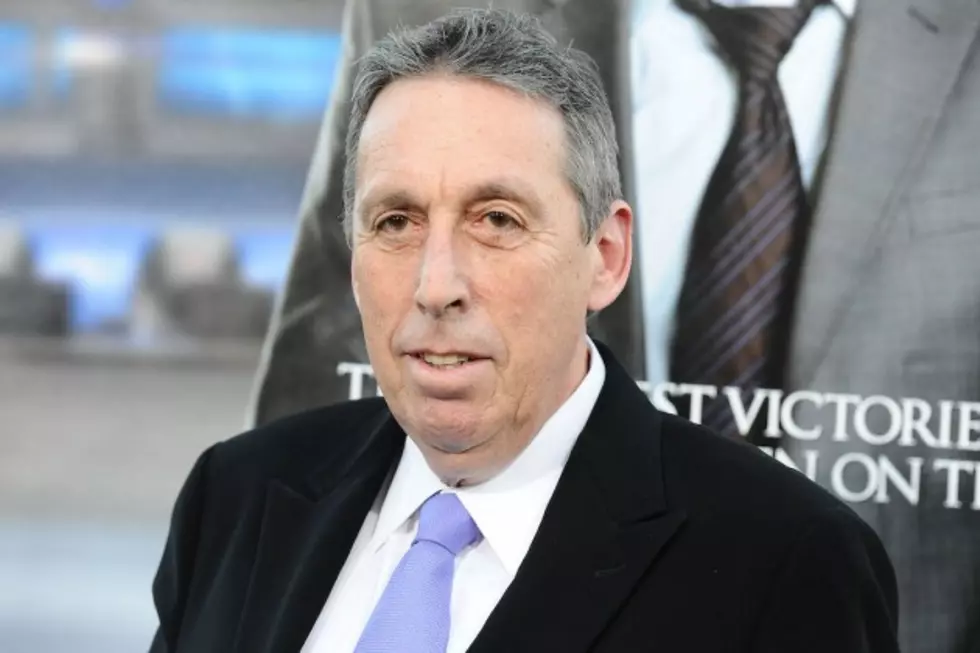 Ivan Reitman: 'There Is Only One New 'Ghostbusters' Movie'
Jason LaVeris, Getty Images
There has been much dispute lately regarding the matter of who, in the event of a ghost-related emergency, ya gonna call.
Yes, Paul Feig's making a new version of Ghostbusters, with an all-star, all-female cast of Melissa McCarthy, Kristin Wiig, Leslie Jones, and Kate McKinnon. That's happening; the movie's already being shot, and you've probably already seen lots of publicity photos of the team and their costumes and Ecto-1 and whatnot.
But there also have been rumors, some as recently as yesterday, that Sony is quietly working on a second all-star, all-male Ghostbusters, possibly with big-time action heroes Channing Tatum and Chris Pratt. Could there be a brewing battle-of-the-sexes over the future of the Ghostbusters universe?
Ivan Reitman, the man who directed the first two Ghostbusters movies, and the producer of the new Feig-busters, says no. In a just-released statement, he's quite definitive about it, saying:
"There has been a lot of excitement recently about what is happening with the Ghostbusters franchise. As the producer of the new Ghostbusters film, I feel the need to clarify. There is only one new Ghostbusters movie and that is the Paul Feig directed version coming next July, presently filming and going fantastically.  The rest is just noise."
Apparently any other possible Ghostbusters movies, such as an all-bro team, were ideas that were thrown around before the Feig film came together and went into serious production. Neither Chan-chan Tay-tay or Star-Lord are at presented employed by Sony for the purposes of busting of ghosts.
So there you have it: There is just one Ghostbusters at present, and it is Paul Feig's. Man, bustin' rumors makes me feel good.