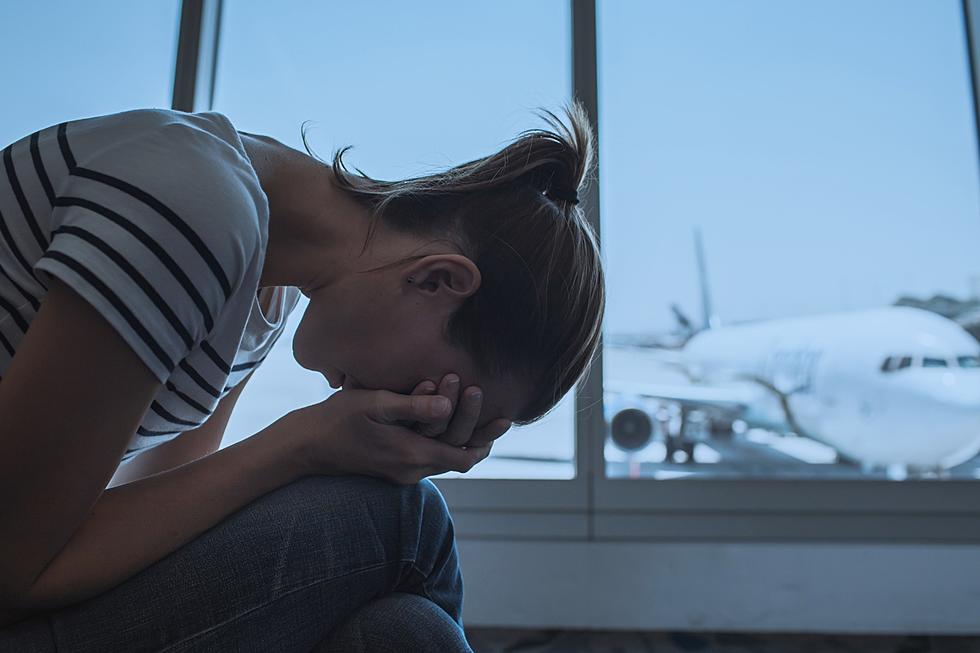 WARNING: Don't Fall For This Scam When Flying Out Of NYS
Canva
It's been a busy summer for destination travel, and with Labor Day weekend right around the corner, we can expect thousands of people to crowd up our New York State highways and airports.
Considering that more people are flying than they have in years, your air travel experience could quickly become a hectic mess - especially if your flight doesn't take off on time (or at all). 
Unfortunately, criminals are taking note of this, and are using a new scam to target stressed out and desperate passengers whose flights have been canceled or delayed. 
Here's what you need to know to protect yourself, and what to do instead if there's a disruption in your travel plans. 
New Scam Targeting Passengers On Canceled Or Delayed Flights
No matter how prepared you might be (constantly checking your airline's app, obsessively checking the weather report, and getting "just-in-case" travelers insurance), sometimes, the inevitable happens, and you find yourself waiting around for hours in the airport due to circumstances out of your control. 
Many times when this happens, a passenger's first instinct is to call the airline directly to try and book a new flight. They'll google the name of the airline and call the number that pops up on their search results to try and get a hold of a customer service representative. 
Now, we know that's a bad idea. 
AAA Warns Of Phone Number Travel Scam
Travel company AAA is warning of a recent scam that specifically targets air travelers who search for an airline's phone number online after their flight has been canceled or delayed.
Criminals have been posting fake phone numbers that mislead customers into thinking they are calling an airline. Instead, the numbers lead them to an unrelated third party that may ask unknowing travelers for reservation and credit card numbers to pay a "service fee" or price difference between flights - often up to hundreds of dollars. 
Here's What To Do Instead If Your Flight Gets Canceled Or Delayed In New York State
Instead of falling victim to this scheme, AAA suggests you keep your cool and do the following instead when your flight gets delayed or canceled:
  If you're already at the airport, speak with a gate agent in person or use the airline's app. 

  If you prefer to call the airline directly, use the toll-free number that appears on their website. 

  Before you head out for your trip, download the airline's app and save their toll-free number in your phone's contacts. 
Remember, an airline will never charge you for a canceled or delayed flight, so if anyone you call tells you otherwise, they're a fraud. 
It's definitely a massive headache when your flight gets disrupted. But as annoying as the situation may be, try to stay calm, and don't let one of these phone number dupes take advantage of you during an already stressful situation. 
9 Days You Do (And Don't) Want To Travel For The Holidays
There are certain days that are best when you are looking for a round-trip flight from Buffalo Niagara airport, and if you are traveling this holiday season, here are the 9 days you do (and don't) want to travel.
Sneak Peek: Major Changes Coming To 9 Upstate New York Airports
Governor Kathy Hochul recently announced that $230 million will be spent to revitalize nine "upstate" New york airports. Officials say this will reimagine and further modernize airports across upstate New York.
A Peek Inside The New Thruway Rest Stops In New York State [PHOTOS]
Keep scrolling to see pictures of the newly revamped New York State Thruway service areas.