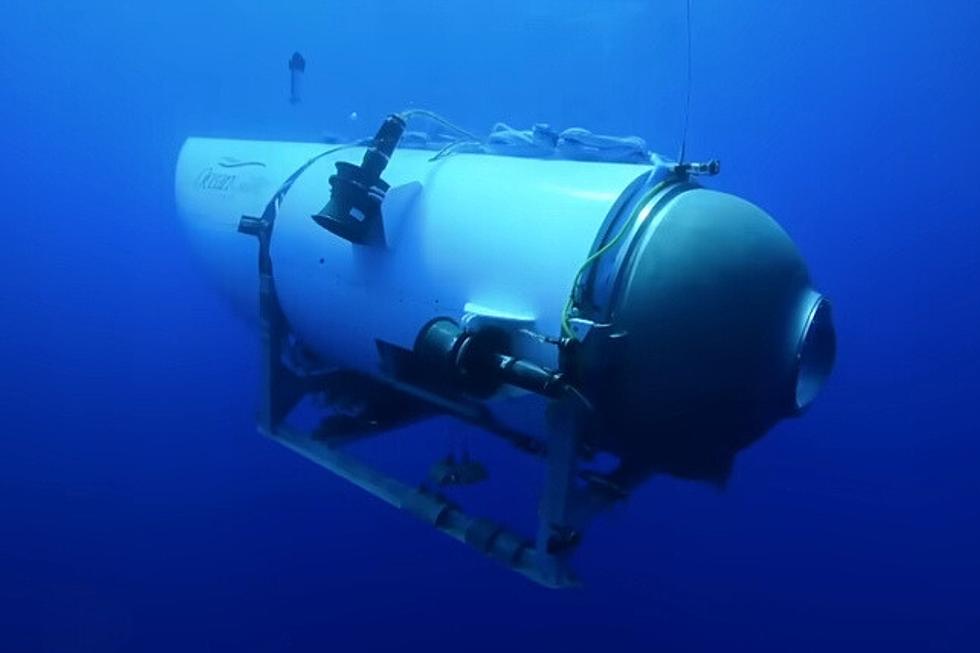 Robot That Found Missing Sub Wreckage Was Made In Western New York
YouTube/Canva
A machine made in our area is helping to figure out what happened to the OceanGate Titan.
An extreme tourism expedition ended in tragedy this week when a submersible carrying five passengers to the wreckage site of the Titanic mysteriously went missing in the Atlantic Ocean.
After days of searching for the lost vessel, wreckage from the OceanGate Titan was finally discovered, indicating that all aboard were killed in a catastrophic implosion. 
How the discovery was made is partly due to the efforts of one company right here in Western New York.
Rescue Equipment For Sub Search Mission Shipped From Buffalo, NY
According to a report from NBC news, the US Coast Guard and Navy would receive assistance in their search for the sub from the Air Force by transporting  "'rescue-related' cargo from Buffalo, New York, to St. Johns, Newfoundland."
After much speculation, we've finally learned what that cargo shipped from our area was, and how it helped the military figure out what happened.
Equipment That Discovered Sub Wreckage Made In Western New York
An oceanic research company located in East Aurora, New York, Pelagic Research Services, is the producer of the robotic vehicle that was used to discover the wreckage of the OceanGate submersible debris site, as well as recovery and documentation for investigative purposes. 
The underwater, called a ROV (short for remotely operated vehicle), is a propeller-driven robot used for research underwater. The machine, called the Odysseus, is built to operate at depths as far as 3.73 miles. 
Pelagic Research confirmed in a tweet that this is the vehicle that found the site of the missing sub,  approximately 1,600 feet from the bow of the Titanic on the ocean floor.
The Odysseus has since returned to the site to assist in the Titan recovery effort, and will most likely continue to do so in the coming days. 
The company has also stated that underwater footage of the debris site wouldn't be released to the public.
Our hearts go out to the families and loved ones of the five passengers aboard OceanGate's Titan. Hopefully with the ROV's discovery, they can now begin the process of grieving and finding peace.
These 5 Companies Have Their Headquarters In Western New York
Buffalo and Western New York is turning into a hotbed of corporate action as several major companies call Buffalo home.