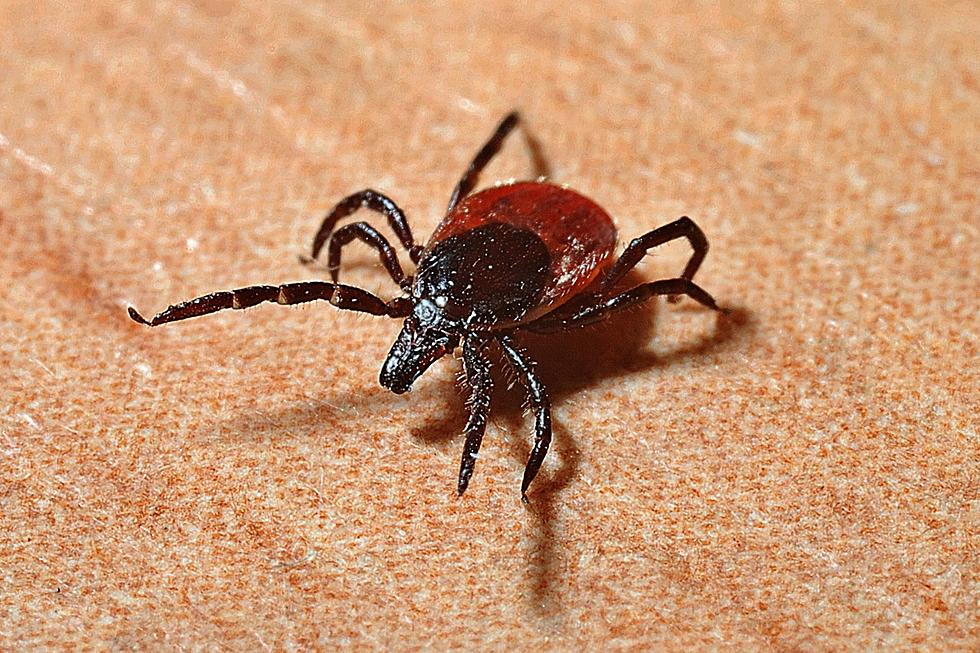 New York State Has Worst 'Tick Problem' in America
Canva
New York State has of the worst problems during the summer. We have a massive tick problem around here. There is a super scary warning from the Centers for Disease Control and Prevention regarding ticks and a newly discovered disease that is potentially lethal. Here is what is doing to people in New York State.
What is the new tick disease called?
Babesiosisis is a new lethal disease that ticks transmit. It is found in mice, vole, and other outdoor animals. 
Did I get infected by a tick with Babesiosisis? What are the symptoms?
It takes 24 hours for the tease to be transferred.
flu-like symptoms
fatigue
fever
sweats
muscle aches
 nausea
vomiting
headache
shaking chills
bloody urine
Babesiosis is infection of red blood cells by a parasite called Babesia. People who get sick with babesiosis may have fever, chills, muscle pain, and fatigue. Most infections are acquired in the northeastern United States (U.S.) and are due to a kind of Babesia called Babesia microti", according to the CDC website.
How many cases are there in New York State of tick-borne illnesses and Lyme Disease?
We went to Provenpestcontrol.com and found out that New York State is actually the second-worst state in America when it comes to ticks and Lyme Disease. Here are the total amount of cases per state:
Pennsylvania: 73,610 cases.
New York: 69,313 cases.
New Jersey: 51,578 cases.
Massachusetts: 50,234 cases.
Connecticut: 36,727 cases
Most amounts of the cases happen closest to New York City, which might seem ironic that there are a lot of tick infections there despite there not being as many wooded areas as one would think.
10 Easy Hikes You Need To Try In Western New York
Here is a list of trails around the Buffalo area that both hard-core hikers and easy-going novices can both enjoy.
The Best Trails To Hike With Kids In WNY
Need great places to take the family to hike or walk in Western New York? We found a few of the best according to WYRK listeners!