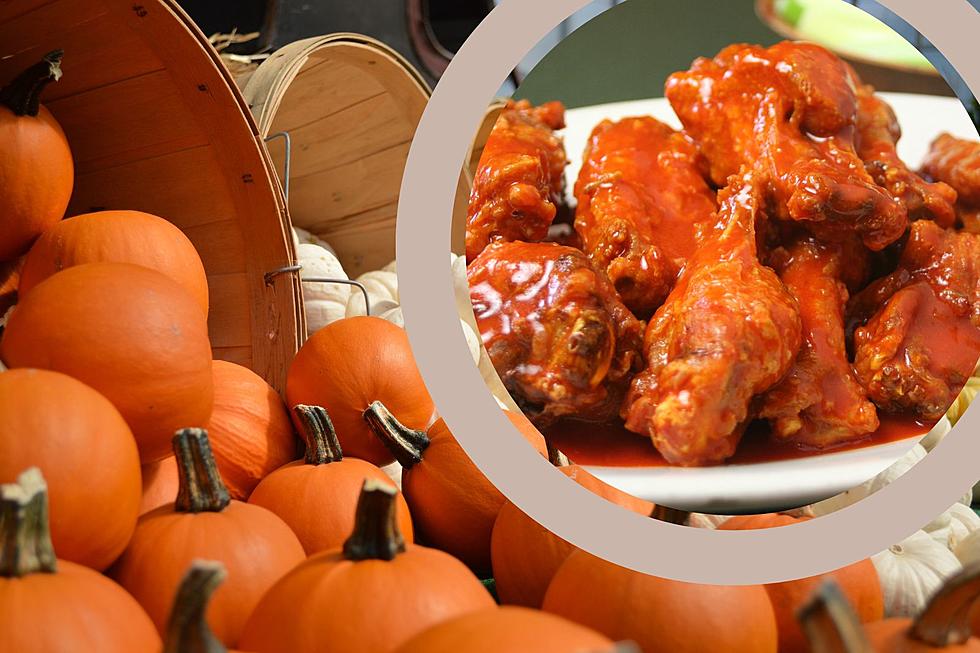 "Pumpkin Spice" Wings Are Back In Springville, NY
(Canva)
Last year we asked if they had gone too far with the pumpkin spice stuff after these came out.  But they must have been a hit because they're back!
If you've lived in Western New York, chances are, you've tried a ton of different flavors of wings.  While most people just go for the standards of hot, medium, and mild, over the last couple of years, the flavors have really begun to branch out. First someone came up with grilled barbeque wings.  Then the garlic parm wings started to get popular.  Before you know it, the wing flavor list is now bigger than the beers on tap list.
Now you can get lemon pepper, general tso's, honey barbeque, and even loganberry wings!  The possibilities are endless.  Last year, for the first time a flavor came out that a lot of people would say is over the top.
Yup...it's pumpkin spice wings.  They're back at Julie's Pizzeria in Springville, but only for a limited time.
They describe them as the perfect balance between flavor and heat and give you a little hint that they could have a little maple sweetness in them too (thanks to their friends at Ulinger's Maple Farm).
Now, I will say that I love Julie's Pizzeria.  I've been eating there since I was a little kid.  Their food is amazing and if anyone can pull this off, it's them.
Pumpkin spice just isn't for me.
My mom used to always say, "how can you say you don't like it unless you try it?"  This might be one of those instances.  How many people will try this just to say they've had it?  Will you?
Top 20 Pumpkin Patches You Need To Visit In Western New York
9 Places To Pick Apples In WNY
Top 5 Places to See Fall Foliage in New York State
The must-visit areas to see fall foliage next month in New York.