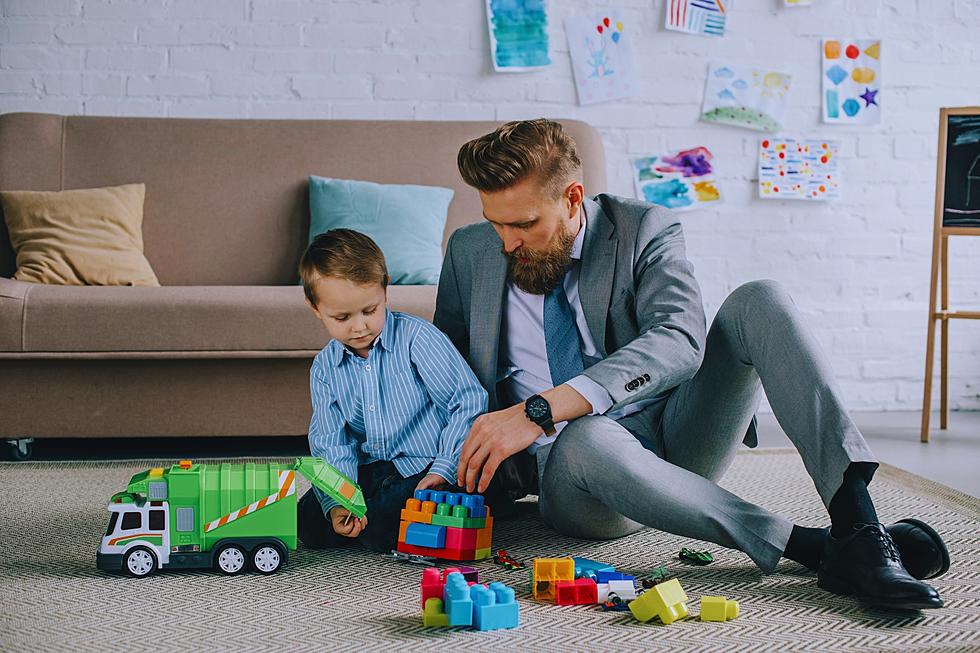 The BEST City For Single Dads In Upstate NY Is…
Canva
On June 18th,  we celebrate Father's Day; the one day a year we show our dads how much we love them. 
Although every hard-working father (or father figure) in our life deserves a big hug this weekend, we want to show some extra love to the hard-working single dads all across New York State. 
Although being a dad can be incredibly rewarding, it's also challenging - especially if you're juggling it all without a partner to help.
If you're a single dad, a huge chunk (or sometimes all) of the responsibility of raising your kid lies on you. Fatherhood without a supportive co-parent, family, friends, and/or community network can be overwhelming to do alone. 
Which Upstate New York Cities Are Best For Single Dads?
According to the company LawnStarter, some cities set single dads up for success better than others. 
They analyzed 200 large metros in the US, looking at different metrics like affordability, safety, available child care, community support, quality education, and health care. 
Their list named three cities in New York State that measured up to be great places for single moms to consider raising their kids. One city in Western New York stood out from the rest. 
Syracuse Is The Best City In Upstate New York For Single Dads
According to LawnStarter's list, Syracuse is the top city in 2023 for single dads in all of Upstate New York, ranking number 30 out of 200 cities. 
Syracuse managed to edge out other Upstate cities thanks to metrics like:
Overall Score  - 49.10

Work-Life Balance - 6th 

Health and Education - 46th
Which Other Upstate NY Cities Are Good For Single Dads?
In total, three spots in Upstate New York were declared great places for a single dad to raise their kids. The other cities that made the list are:
Buffalo, New York
Behind the Salt City on LawnStarter's list was the "City Of Good Neighbors," Buffalo, New York, at #40. 
Although not rated quite as high as Syracuse in some areas, Buffalo was ranked the most affordable of the three upstate New York cities that made the list.
Rochester, New York
Not too far behind Buffalo, Rochester did the best out of all three cities for "Home and Outdoors" with a #24 ranking out of all 200 cities nationally. 
Syracuse, Buffalo, and Rochester Are All Great For Work-Life Balance
If one of your priorities as a single parent is maintaining a good work-life balance for yourself and your family, you'll be happy no matter where you live Upstate. 
Syracuse, Rochester, and Buffalo all landed within the top 20 in that category on LawnStarter's ranking of the nation's best cities for single dads (#6, #8, and #17, respectively).
Single Dads - wherever you reside in Upstate New York, we salute you, and hope you have a great and well-deserved Father's Day!
You can check out the full list of Lawnstarter's Best Cities for Single Dads here. 
10 Best Scratch-Offs To Buy This Month In New York State
Based on odds of winning, here are the best lottery scratch-off games to purchase right now in New York State to score some cash.
22 Drive-In Theaters Left In New York State
Whether you're looking for a hit of nostalgia or a unique night out - here are the 22 remaining drive-in movie theatres for your outdoor movie-viewing pleasure here in New York State.
The Best Breweries Just Outside Buffalo, New York
These breweries are worth the short drive.