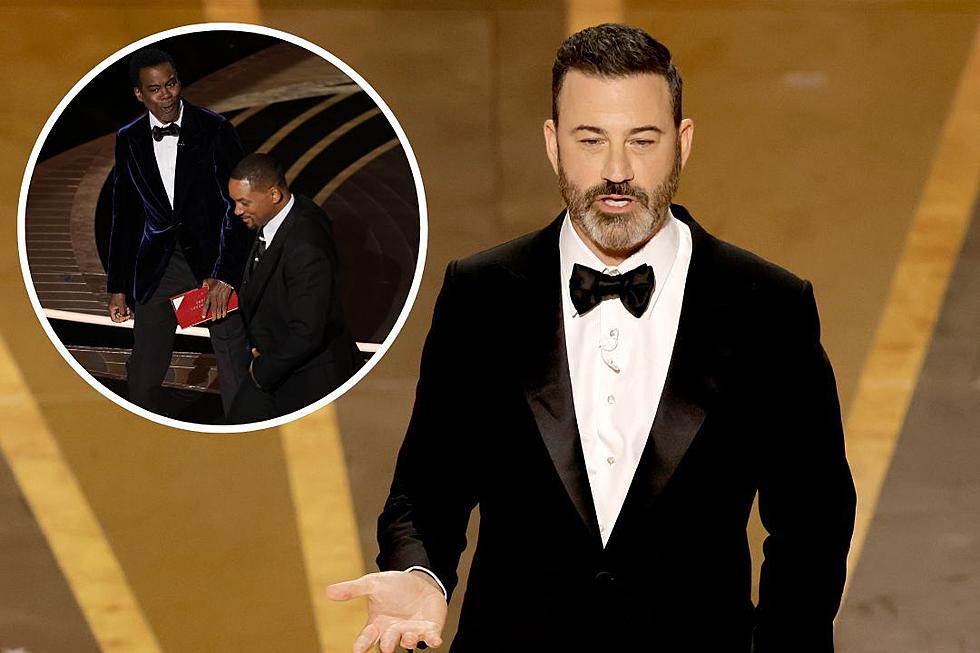 Here's How the 2023 Oscars Addressed Last Year's Will Smith Slap Controversy
Kevin Winter / Neilson Barnard, Getty Images
The 2023 Academy Awards started off with a notable punchline from host Jimmy Kimmel, who referenced the Will Smith's infamous onstage altercation with Chris Rock.
"Five Irish actors are nominated tonight, which means the chances of a fight on stage just went way up," Kimmel joked during his monologue Sunday night (March 12).
"If anyone in this theater commits an act of violence at any point during the show, you will be awarded the Oscar for Best Actor and permitted to give a 19-minute long speech. But seriously, the Academy has a crisis team in place. If anything unpredictable or violent happens during the show, sit there and do absolutely nothing. Maybe even give the assailant a hug," he continued.
READ MORE: Did Will Smith Back Out of Surprise 2023 Grammys Performance
Referencing Smith's 1997 single "Gettin' Jiggy Wit It," Kimmel quipped, "And if any of you get mad at a joke and decide you want to get jiggy with it — it's not going to be easy."
At the 2022 Oscars, Smith confronted Rock on stage and slapped him across the face after the comedian made a joke about Smith's wife Jada Pinkett Smith.
After winning the award for Best Actor for his film King Richard, Smith did not apologize to Rock during his acceptance speech when he returned to the stafe. However, he did release an apology video shortly after.
"Chris, I apologize to you. My behavior was unacceptable. And I'm here whenever you're ready to talk," Smith said in the video.
The famed actor also apologized to Rock's family over the incident. Smith has been barred from attending the Oscars for 10 years.
2023 Oscars Red Carpet: See Celebrities' Show-Stopping Academy Awards Looks