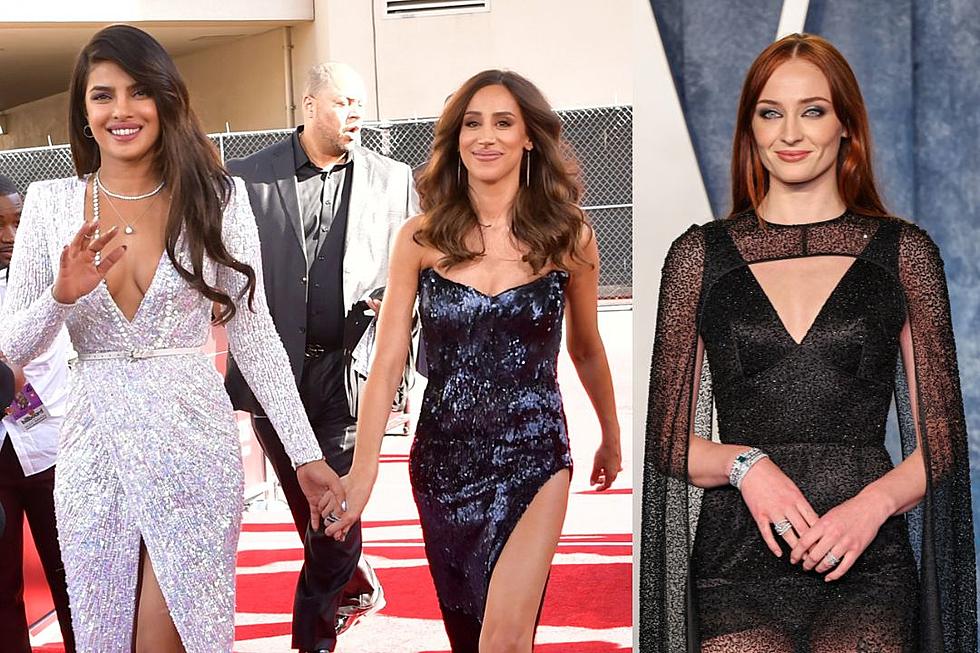 Danielle Jonas Feels 'Less Than' Priyanka Chopra and Sophie Turner
Emma McIntyre / Amy Sussman, Getty Images
Danielle Jonas admits she sometimes feels inferior to her sisters-in-law Priyanka Chopra and Sophie Turner, who are married to Nick and Joe Jonas, respectively.
"It's a love-hate. I feel like I am torn," Kevin Jonas' 36-year-old wife revealed during a recent episode of the LadyGang podcast.
"The two boys married somebody who ... they're actresses, they're out there, everyone knows them. And I feel like I'm [just] Danielle, and it's hard," the Married to Jonas alum continued, noting she hopes to make her name for herself in the industry.
READ MORE: Did JoBros' Album Outsell Kelly Clarkson Like 'Year 3000' Predicted?
"It's also that I'm out there celebrity-wise because I've married you. And that's where it's like, 'Oh, I wanna have something else to my name, too.' So that it feels … more than or like the other girls. 'Cause then when I'm with the other girls, I feel just less than sometimes. It's weird," Danielle, who is a jewelry designer, added.
Kevin, who joined his wife on the show, let her know that he often feels the same way about being compared to his famous brothers.
"I feel the same way with Nick and Joe, right? Like solo careers, movies, all this stuff. It's like everyone has to find their place… No matter the situation, right?" the Jonas Brothers member said.
"You'll always be compared to the women around you the most,' Kevin added.
Kevin and Danielle tied the knot in 2009. They share two daughters: Alena, 9, and Valentina, 6.
Celebrity Couples Who Secretly Got Married