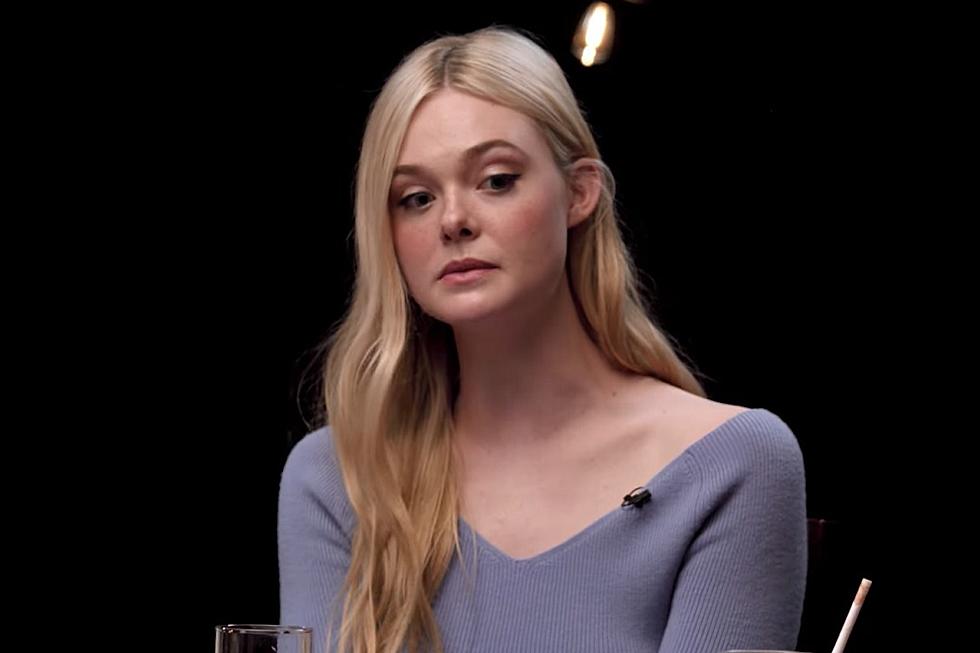 The Disgusting Reason Elle Fanning Lost a Movie Role When She Was Just 16
YouTube
Elle Fanning says she once didn't get a movie role as a teen because someone didn't think she was "f--kable" enough for the part.
The Super 8 actress shared the horrifying story about her experience as a child actor in Hollywood during a recent Round Table chat with The Hollywood Reporter.
"I was 16, I was literally 16 years old, and this person said, 'Oh, she didn't get the father-daughter road trip comedy because she's unf--kable,'" Fanning revealed as moderator Lacey Rose and actor Sheryl Lee Ralph gasped.
"I was, like, at 16? It's so disgusting. I mean, there's so many stories like this, of course, that I have heard, and I've talked to people about this. I mean, I laugh at it now. I'm like, 'What a disgusting pig,'" Fanning added.
Fanning, who plays Russian empress Catherine the Great on Hulu's hit comedy The Great, explained that the gross "feedback" came from someone involved with the unnamed project. She found out about the comment from an outside source as her agents at the time were "very protective" and wouldn't relay "damaging comments."
READ MORE: 'Stranger Things' Star Slams FaZe Rain for Sexist Comments
"It's funny thinking about myself at that age. I was always immensely confident. I've always been confident, but of course, you're growing up in the public eye," Fanning continued when Rose asked how she "kept going" after hearing the sexist comment.
Warning: Video contains strong language.
Many fans speculate that the film might have been 2013's We're The Millers, a road trip comedy which starred Emma Roberts in the teen "daughter" role, though Fanning noted in the interview that she was unsure if the movie she was referencing was ever made or not.
Fanning was 16 when she starred as Aurora in the Disney blockbuster Maleficent alongside Angelina Jolie in 2014.
Stars Who Auditioned for Big Roles but Didn't Get the Part