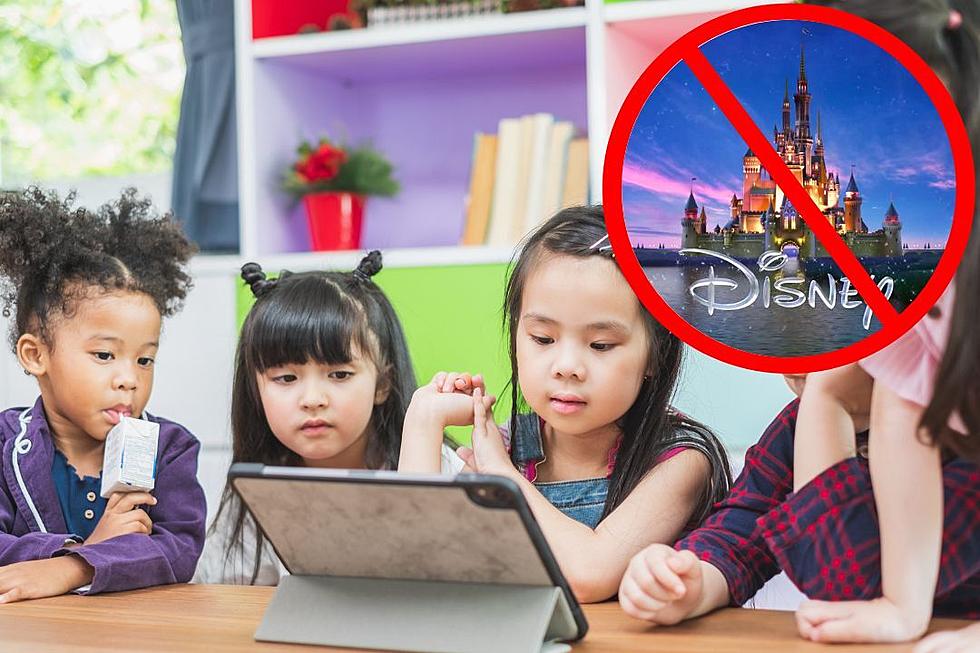 Florida Teacher Under Investigation for Showing Disney Movie in Class
Disney / ThinkStock via Getty Images
A Florida teacher is under investigation for allegedly showing her fifth-grade class a Disney movie featuring an LGBTQ+ character.
Jenna Barbee says she is under investigation for "indoctrination," according to a TikTok posted May 14. The clip has over 3 million views as of publishing.
Barbee, a "first-year teacher and first-time mom," claims she is being investigated after showing her class the animated Disney film Strange World during a lull between tests.
"I thought it would be a great time to give them a brain break by showing a movie that related to what we were learning about in school. I was told by every teacher and mentor at our school that our method for approval by administration was to have a signed parent permission slip for PG movies," she explains in her video.
Barbee says she obtained permission slips from all parents at the beginning of the year. She says she was "turned in" by a student who is the daughter of a school board member.
"That school board member is currently on a rampage to get rid of every form of representation out of our schools," she continues, alleging the board member confiscated a sticker in another classroom that depicted people of different races holding hands.
READ MORE: Full-Time Teacher Forced to Work at Domino's to Make Ends Meet
Barbee claims the school board member called the Department of Education without even speaking to her or any members of her school's administration team about the issue.
The frustrated teacher chose the movie Strange World because it related to her students' recent studies on earth science and ecosystems.
Strange World is a 2022 animated sci-fi Disney film that follows three generations of a family of explorers who journey through uncharted land with strange creatures. The characters must work together to survive. The movie features an openly gay character, who references their same-sex crush in "a couple of lines," which is what Barbee says the school board member took issue with.
"None of my students cared or batted an eye. They didn't even know this was a big deal until the board member and the state made it a big deal," Barbee says, claiming that her students are now being "interrogated" by investigators at the school.
Watch Barbee's TikTok, below:
25 Not-So-Magical Incidents at Disney Theme Parks
From ride malfunctions to guest outbursts and Animatronic fails, these incidents at Disney theme parks were so not Mickey Mouse-approved.
Pop Songs With Political and Social Messages