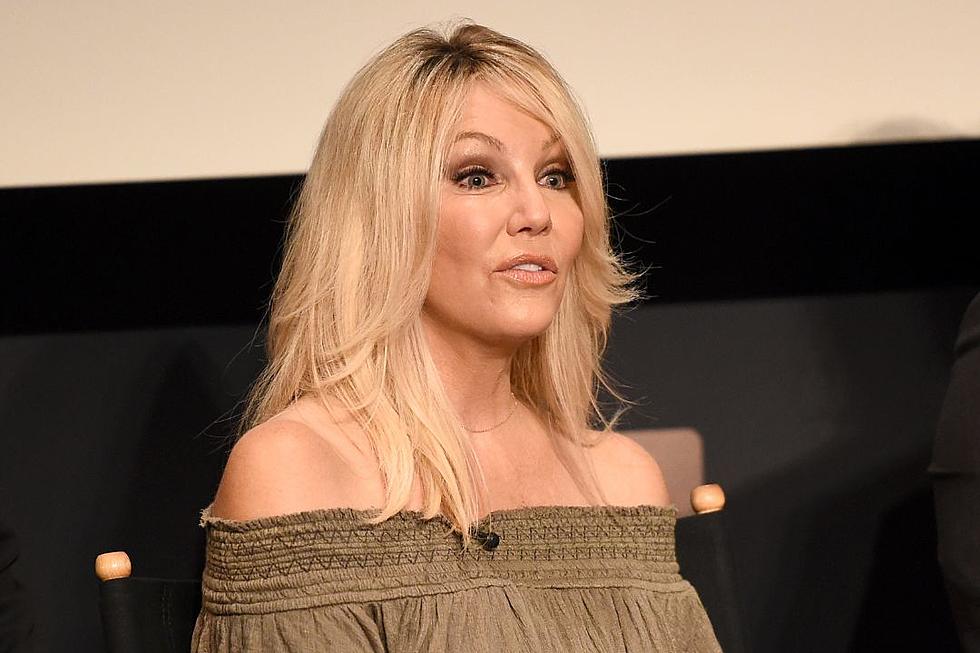 Heather Locklear's Family 'Very Worried' About Her 'Drinking': REPORT
Amanda Edwards, Getty Images
Heather Locklear's loved ones are reportedly worried about her after concerning footage and photos of the actress appeared and went viral online.
On Tuesday (July 4), a video of the 61-year-old appearing disheveled and seemingly stumbling outside an office building in Malibu, Calif., surfaced online.
According to The Daily Mail, the 61-year-old Melrose Place alum, who has struggled with substance use in the past, is "drinking" again.
"The family is very worried. Everyone feels helpless — Richie [Sambora], her family, especially her daughter Ava who loves her so much," a source told the tabloid.
"Tequila has always been her drink. She can't stay away from it," the insider alleged.
The source also claimed Locklear "obsesses over her weight," and has lost 40 pounds using the popular anti-diabetic medication Ozempic.
READ MORE: Heather Locklear Arrested After Punching Police Officer, Kicking EMT
Ava Sambora, Locklear's 25-year-old daughter with former Bon Jovi guitarist Richie Sambora, is reportedly having a hard time with "her mother's addictions."
However, Sharan Magnuson, a close friend of Locklear's, insisted to Page Six that the actress is doing just fine.
"I just FaceTimed with Heather today and she's doing great. We text all the time and we had lunch together only a few weeks ago, we had the best time, we laughed and reminisced. Heather looked fantastic, she was lucid — she's the best she's looked in years," Magnuson told Page Six.
According to People, Locklear has been to rehab over 20 times for substance use treatment and to treat mental health issues.
Locklear was married to Sambora from 1994 to 1997.
Celebrities Who Are Sober