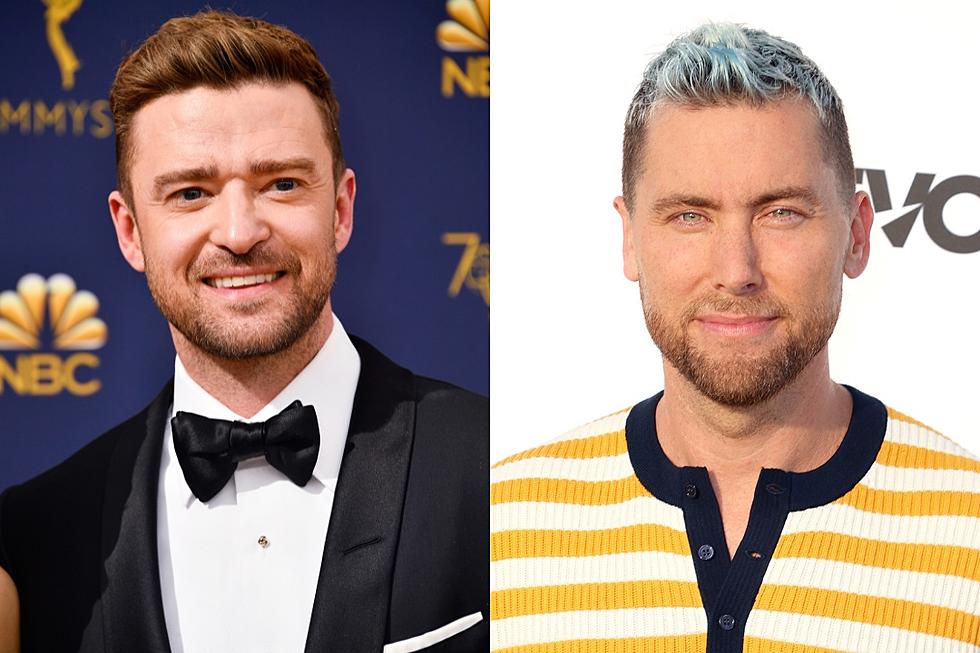 Lance Bass Wants Britney Spears Fans to Forgive Justin Timberlake
Justin Timberlake (Photo by Frazer Harrison) and Lance Bass (Photo by Kevin Winter)
Lance Bass wants Britney Spears fans to forgive his *NSYNC bandmate Justin Timberlake for how the latter allegedly treated Spears during and after the pair dated.
"I feel like the world is so full of hate right now that we need to practice a little forgiveness. Britney did, so let's take a note from her," Bass told TMZ, adding that "everyone deserves to tell their own story" and that he hopes "fans can find some forgiveness."
Bass was previously outspoken about the #FreeBritney movement surrounding Spears' controversial conservatorship.
Speaking on the Heather Dubrow World podcast in July 2021, Bass said he was being kept away from Spears.
"I definitely believe in the #FreeBritney movement. I believe that she needs to be away from the dad, she needs to pick her own people to run this conservatorship if she even needs one, especially choosing her own lawyer. I haven't spoken to her in years. We've been kept away from each other for quite a while. But I don't know exactly what she needs. But I do know that she — to me and what I see — is sane enough to pick her own people," he said.
Spears revisits her relationship with Timberlake in her new memoir, The Woman In Me.
In the book, Spears reveals she had an abortion after Timberlake "wasn't happy about the pregnancy" and reveals Timberlake broke up with her in 2002 via a two-word text message.
Barrier-Breaking Women in Music
To celebrate these pioneers, Stacker used data from primary news sources to compile a list of 50 women who broke barriers in the music industry. Many of these names are well-known; but are you familiar with know about one of the first Indian singers who won over crowds in North America? What about the rock star who opened up doors for hip-hop icons? Or the pop star who became an owner of a professional football team?
Gallery Credit: Seth Berkman