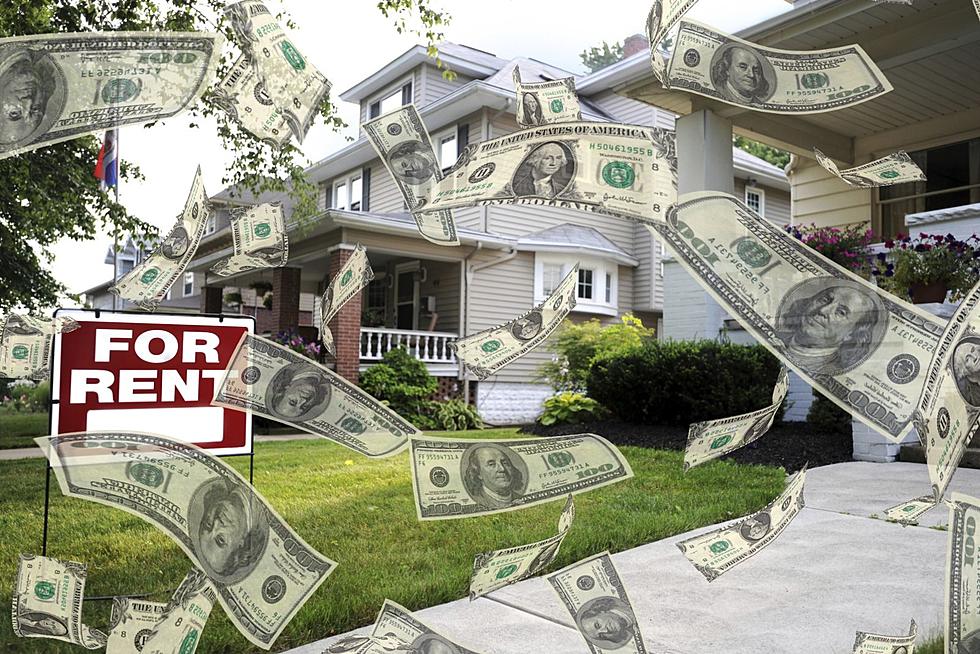 3 Cities in New York Among Top 10 With Fastest Rising Rent in the Country
Credit - Think Stock
Rent is on the rise across the country, including in 3 New York cities. But probably not in the places you may think.
Dwellsy, the largest home rental listing platform in the country, reveals twenty cities with the fastest-rising rent. Three of those cities are in New York. It's not the Big Apple like many may assume. It's in places a little closer to home in Upstate New York.
"While year-over-year rent for both single-family home rentals and apartments is up, in most markets price increases have stayed under +10 percent," says Jonas Bordo, CEO and co-founder of Dwellsy. "But that's not the case for some unlucky cities, where rent has surged 20, 30, 40, or 50 percent—and in one case, over 100 percent."
Three-Bedroom Home Rental Increases
Monroe, Louisiana is home to the biggest rent increase at 45.5% for three-bedroom homes. But two cities in New York also made the top 10 list.
#2 Rochester, New York
Rent: $1,600
Increase: 33.3%
#6 Albany-Schenectady-Troy, New York
Rent: $1,900
Increase: 23.4%
One-Bedroom Apartment Rental Increases
#5 Ithaca, New York
The rent for a one-bedroom apartment in Oshkosh-Neenah, Wisconsin has increased by 109.3% over the past year, more than in any other state. Two cities in New York also saw a jump in rates.
#5 Ithaca, New York
Rent: $2,003
Increase: 52.6%
#6 Albany-Schenectady-Troy, New York
Rent: $1,450
Increase: 41.5%
Some Good Rental News
There is some good news. Bordo says apartment prices should stay fairly flat for the rest of 2023.
"The delivery of near-record numbers of new apartments will impact median asking rent in some markets, but overall, increased supply will nudge price trends in renters' favor."
You can see the 10 places rent is skyrocketing for 3-bedroom homes and 1-bedroom apartments at Dwellsy.com.
25 Most Dangerous Counties in New York State
Here are the top 25 most dangerous counties in New York, outside of the city, with the highest violent crime rates.
70 Stunning Country Living Photos To Prove There's More to New York than NYC
There's so much more to New York than just the Big Apple. From mountains and rivers to waterfalls and miles of wide-open spaces. Here are 70 picture-perfect country living moments to prove it.