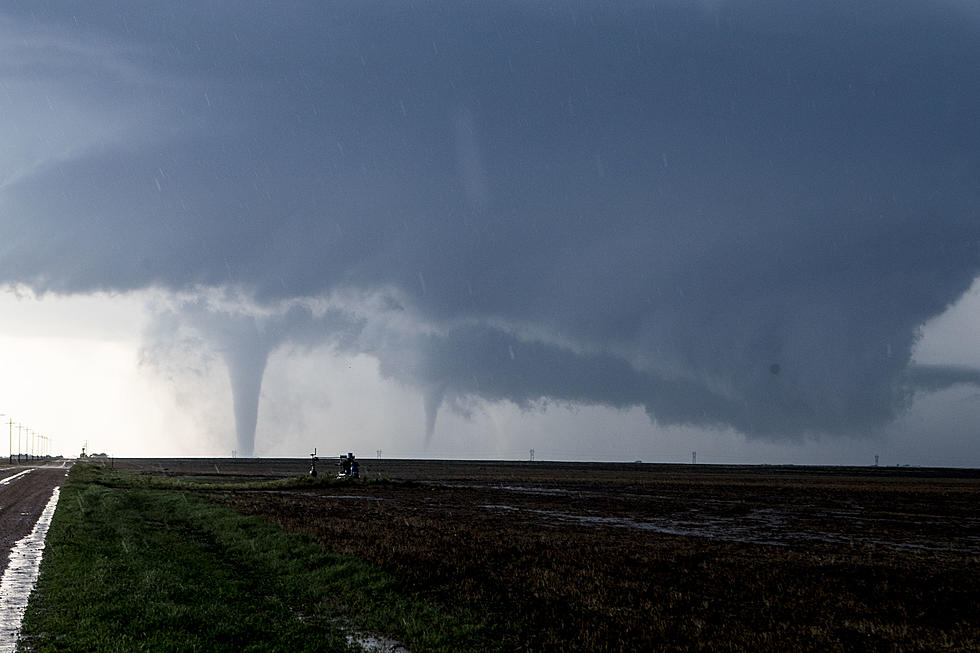 At Least 4 Tornadoes May Have Struck Central New York During Violent Storms
Getty Images
Weather officials are investigating multiple suspected tornadoes that may have touched down in Oneida, Madison and Cortland County.
Several areas around Central New York were battered by the intense storms Monday evening. The system, which spanned all the way to Tennessee, produced torrential rain, funnel clouds, large hail, destructive winds, and heavy thunder.
The aftermath
The strength of these storms prompted the National Weather Service in Binghamton to issue a Tornado Watch for much of the Mohawk Valley, Central New York and Upstate New York.
There have been multiple reports of downed drees and wires across Central and Upstate NY.  It is possible some of that damage was caused by tornadoes.
The NWS is sending crews to investigate a stretch of land between Harford and Virgil, as well as around Vernon following reports of tornadoes on the ground. Crews will also investigate an area in Madison County where radar showed a possible tornado, in addition to significant debris being found in the area.
Weather crews are also investigating a possible tornado strike in Lewis County's Whetstone Gulf State Park.
The report in Hartford was accompanied by a video allegedly showing one in action.
The NWS is currently investigating the storm damage. Until the assessment is complete, the institution will be unable to confirm or deny if there was a tornado in the area.
Confirmation is expected Wednesday.
Instead of tornadoes, there was flooding in some areas
In addition to the heavy winds, Central NY was also hit by prophetic rainfall that stranded vehicles, flooded homes and damaged roads.
The heavy rains were mostly centered around Onondaga County.
The village of Liverpool was doused by seven inches of rain, which is a record high, as confirmed by the NWS.
The heavy rainfall also caused a "catastrophic" roof collapse at the Great Northern Mall in Clay. The Moyers Corners Fire Department said the roof fell in where the old Sears store once stood.
Syracuse also reported a new single day rainfall amount, clocking 2.45 inches on August 7. That broke the previous daily rainfall record from1976, where 1.69 inches of rain fell on that day.
At the moment, there have been no reports of injuries or fatalities.
Tips for Floods, Lightning, Tornado In New York State
New York Gov. Hochul's Office released steps to prepare and keep everyone safe from disaster,