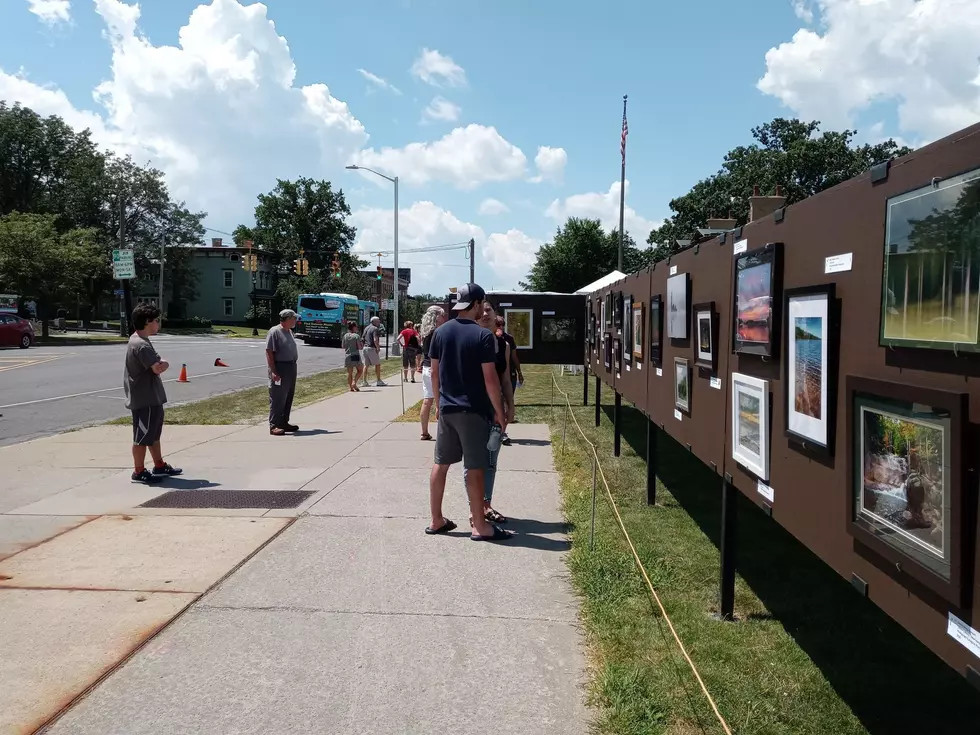 Beloved Arts Celebration Returns to Central NY This Weekend
Dave Smith, WIBX
Utica's longest-running summertime celebration of the arts kicks off a new season on Sunday, but it's going to look a little different this year.
The Munson Arts Festival roars to life on July 23 and will consume the sidewalks of Genesee Street all week long.
The centerpiece of the festivities is the beloved Sidewalk Art Show, which underwent a few necessary changes for the new year.
Oh, the shade...
That's right, instead of festivalgoers being beaten down by the hot summer sun, tents will cover this year's arts exhibition. This measure will also protect the community art from inclement weather.
Said the Munson:
"By moving under cover, the festival becomes an all-weather event that protects the artwork without sacrificing display space."
Interestingly enough, historians say this change brings the Munson Arts Festival closer to how it used to look in the mid-20th century. Archival photographs of the event show tents lining the exhibition.
This year's event runs through Saturday, July 29, on the sidewalks of Genesee Street in front of the Munson in Utica.
Hours of operation for the Munson Arts Festival run between 10 a.m. and 9 p.m. ET  The event is free to attend.
Other events taking place at the arts festival
Aside from the Sidewalk Art Show, the Munson will also host its annual car show as well as an interesting event called Steamrollin' Prints.
The Munson Car Show is hailed as one of Central NY's most popular, which takes place the first day of the festival.
"Collectors can register to show their cars during the first day of the Arts Festival and have the option for their vehicles to be judged in different class categories. Attendees can also see cars of collectors who have been specially invited to exhibit outside of Fountain Elms."
As for Steamrollin' Prints, it's typically held the Thursday of the arts week. The Munson describes it as an
"...all-day print-making extravaganza featuring 25 artists who make large relief prints under the drum of a nine-ton construction roller from Oneida County Department of Public Works. Munson partners with a different area art gallery each year to display prints after the Arts Festival."
The Munson has finalized its schedule and aside from the Sidewalk Art Show, the Pop-Up Library is also a daily event.
Check out their website to see the full itinerary.
2022 Munson-Williams-Proctor Arts Institute Sidewalk Arts Show
The 2022 Munson-Williams -Proctor Arts Institute Sidewalk Arts Show is taking place in Utica, featuring works of art from local artists.