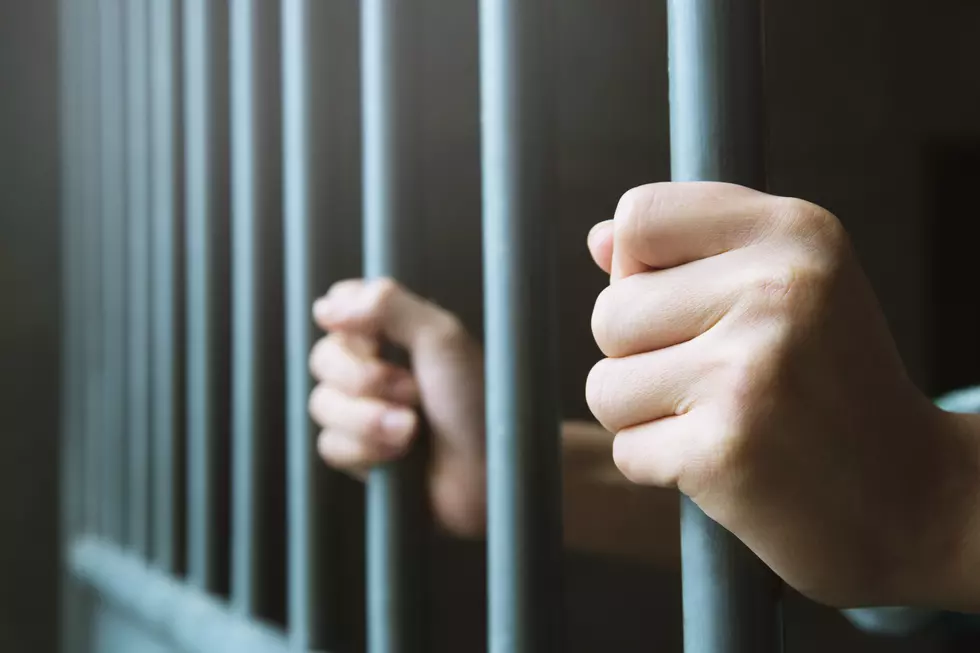 Chicago Man Sentenced to Federal Prison for Attempting to Entice Central New York Minor
Photo Credit - Rattankun Thongbun/Thinkstock
An Illinois man will spend over a decade behind bars for trying to lure and engage an Oneida County minor in sexual activity.
Last year, police arrested 41-year-old Kevin Couture after he exchanged explicit messages with an undercover officer, posing as a 9-year-old child.
Couture also traveled to a prearranged meeting location within Oneida County to engage in sexual activities with the child. He was apprehended by authorities once he arrived at the meeting spot.
12 Year Sentence
Couture pled guilty today to attempted enticement and coercion of a minor in November and had been awaiting sentencing since then.
Per the U.S. Department of Justice:
As part of his guilty plea, Couture admitted that, between January and February 2022, he exchanged sexually explicit messages online with an undercover officer posing as a 9-year-old child in an attempt to entice the child into engaging in sexual acts with him.  Couture also admitted that, on February 8, 2022, he traveled to a prearranged meeting location in Oneida County, New York, with the intent to engage in sexual acts with the 9-year-old child.  Couture was arrested by law enforcement upon arrival at the location.
United States District Judge, Glenn T. Suddaby sentenced Couture to 12 years in federal prison, or 144 months,  in addition to a 20-year term of supervised release, which will start after he is released from prison.
Upon his release, Couture will also register as a sex offender.
The FBI Syracuse Mid-State Child Exploitation Task Force, which is comprised of FBI Special Agents and Investigators of the New York State Police, Bureau of Criminal Investigation (BCI) and Computer Crimes Unit (CCU), investigated the case.
Protecting Children from Online Predators
It appears the days of "Stranger Danger" are long gone because a lot of activities have migrated to the online space - but authorities continue to stress that parents teach their children to be wary around strangers.
Predators sometimes lure children by pretending they need help with something, to which authorities say it's important to teach a child that is a common tactic to get them to lower their defenses. Police say adults normally don't need help from children.
Additionally, predators will sometimes try to convince an intended target to trust them by pretending to be a family friend or relative.
The best way to combat that approach is to come up with a code word that no one can easily guess. The code word can be used in three ways.
1. Children can use the code to confidentially alert their parents that they don't feel safe.
2. Families can use the safety code word to signal a family emergency, such as needing to leave an area, like a grocery store, if they noticed they're being followed.
3. The code word is used to verify a trusted person is picking the child up after school or activities. Children will know not to get into a car unless the driver knows the code word.
Police also encourage parents to remain skeptical of their child's internet activities and not to be afraid to ask who they're talking to and what websites they're visiting.
The Child Crime Prevention and Safety Center estimates that half a million predators are active online each day. Experts say because of this, parents should supervise their child's online activities and consider parental controls.
Children between the ages of 12 and 15 are more susceptible to being groomed by these bad actors.
That said, authorities say it's crucial to teach children to be wary by strangers who try to chat with them via social media and to block those who try to steer their conversations toward sex.
It's also crucial to teach young adults and children to never disseminate explicit photos of themselves because they can be weaponized as blackmail or shared on a wider basis.
Police warn a rising trend among predators is to pretend to be an attractive teenage girl on social media and entice teenage boys to send them explicit photos. The predator will then use those photos as blackmail.
Authorities also encourage parents to make their kids feel comfortable about talking with them about what they do online and especially if they are in danger.
That said, police warn if a child suddenly becomes secretive or evasive about what they do on the internet, it's best to ensure they're not talking to someone with ill intentions.
In all, authorities say parents are the first line of defense and that's why its important to take a child's online safety seriously.
Police In New York Need Help Solving 7 Cold Cases Of Murdered Children
Expert Tips for Avoiding Online Shopping Scams
In order to avoid a scammer getting the better of you, check out the following red flags to look out for as well as preventative measures to take from Dr. Skiba, AKA Dr. Fraud himself:
17 Towns Across New York State Are The Best Towns To Raise Kids
A list titled "
Best small towns to raise a family
" was recently compiled by Stacker, who used data from Niche to come up with the Top 50 small towns across the country that would be the ideal place to put down roots and raise some kids. They looked at various factors, including public schools, jobs, and the cost of living in towns across the U.S. with a population under 5,000.
We are proud to report, New York owned this list. We took 17 slots! Here's who made the list: