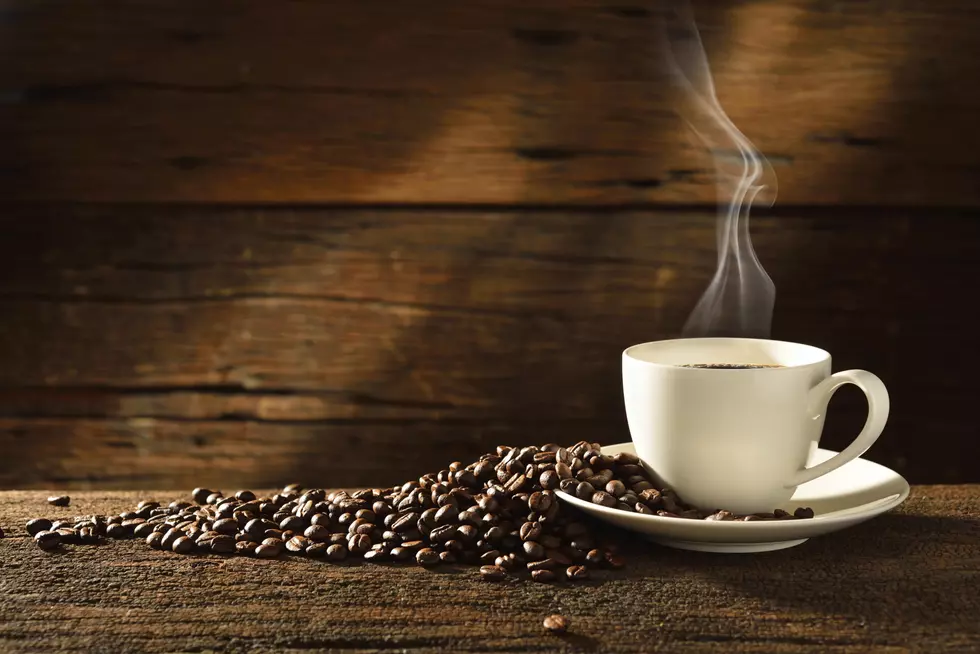 Excuse Me?! List of Best Coffee Cities in America SHUNS New York
amenic181/ThinkStock/TSM
This egregious list made me nearly spit out my Utica Coffee.
New Yorkers love their coffee and that's a fact, not a statement. Beyond Utica Coffee, Central New York is a caffeine hub.
We have the delicious Joseph Putrello Coffee Barista Bar, Character Coffee, Full of Beans Coffee Company, Cafe Domenico, Knead to Eat, Yummilicious... and that's just within a small radius within the city of Utica.
Yet, a new roundup failed to recognize the entirety of New York when naming the best coffee cities in America.
You cannot even begin to fathom my outrage.
San Francisco is #1
Soak in that statement, will you? Super expensive San Francisco apparently has the strongest coffee culture in all of America.
The finding comes courtesy of WalletHub, who is getting ready to celebrate International Coffee Day on October 1.
The website compared the 100 largest cities across the continental U.S. and rated them across 12 key indicators.
The data included the average price for a cup of joe, coffee shops per capita, average spending on coffee per household, percentage of adult coffee drinkers, and more.
In all, San Francisco reigned supreme while second and third place went respectively to Portland and Seattle.
View this post on Instagram
So, where did New York fall on the list? Well, it's pretty embarrassing and also infuriating.
NYC ranked 31st
After scrolling through the list, the Big Apple bowed in 31st place - beaten out by cities like Phoenix, Boston, Minneapolis, Atlanta, Pittsburg and Jersey City.
Further down the list you'll find Buffalo, which ranked 55th overall.
To be honest, the New England and Tri State Area really failed to make a splash on this list. No cities in Maine, Vermont, New Hampshire, Rhode Island and Connecticut were even mentioned in this new study.
Crazy, right? Also, ranking only the 100 largest cities in America gave California a majorly unfair advantage considering roughly 1 in 5 cities are from the Golden State.
So, I am going to disrespectfully decline this new study and chalk it up to a bunch of hogwash.
Fun Facts about Coffee
While I decided to blow off this latest WalletHub study, they did uncover a few fascinating facts about coffee.
Did you know 491 million cups of coffee are consumed every day across America? Or, how about the fact that 65 percent of Americans drink coffee every single day?
While people have a myriad of reasons why they drink a daily dose of java, there are several scientific benefits of drinking coffee.
Beyond its ability to spark mental stimulation, coffee can help people live longer and help them better process sugar. Not only that, coffee is associated with better heart and liver health.
Some studies also suggest drinking coffee can make one less likely to develop Parkinson's disease.
But beyond all these benefits, it also helps people socialize. Cafes are a popular destination for first dates, meeting places and a spot to unwind.
That said, while we all should rebuke this new WalletHub survey, do your part and support all the wonderful coffee companies that operate right here in Central New York.
Which one is your favorite?
It's very hard for me to pick just one. I love me my Utica Coffee and Daylight Donuts, but the Turkish coffee at Yummilicious is next level. I also always feel fancy as heck when enjoying some Italian inspiration at Joseph Putrello on Genesee Street.
Keep scrolling to see what I'm talking about!
View this post on Instagram