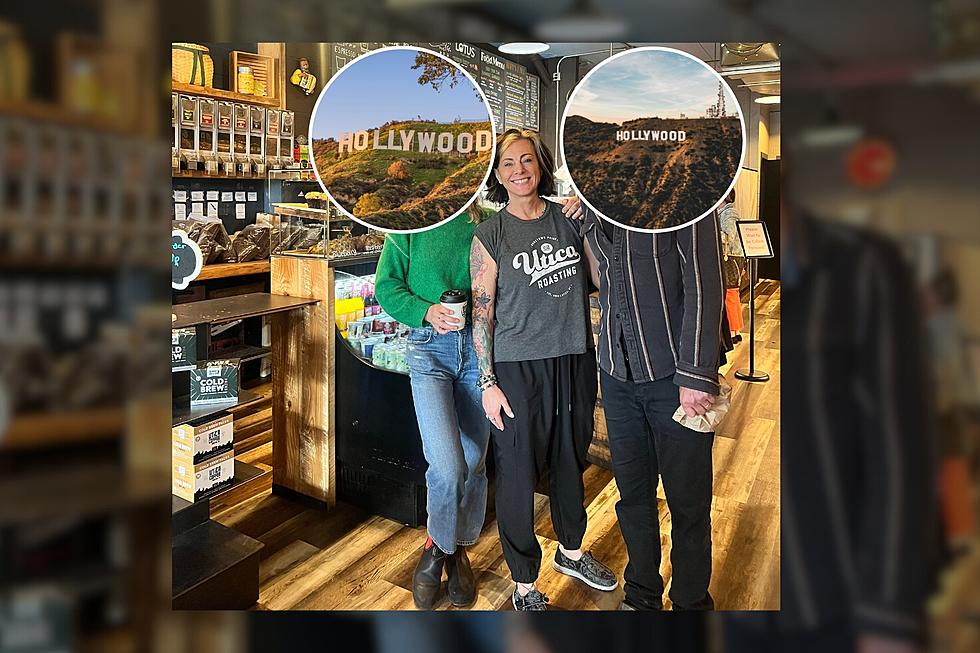 Famous Celebrity Couple Spotted at Upstate New York Coffee Company
Courtesy Utica Coffee Roasting Company
Now we know why people were swarming Genesee Street this morning.
A beloved celebrity couple stopped by a local coffee chain to load up on treats and caffeinated drinks.
Kevin Bacon and wife Kyra Sedgwick dropped by Utica Coffee Roasting Company's flagship location and even posed for pictures.
The 6 degrees of Kevin Bacon
The company announced Kevin and Kyra's surprise visit on their Facebook and shared a photo of the unexpected run-in.
It might sound Crazy (stupid, love) but Kevin Bacon and his wife Kyra Sedgwick were (Foot) Loose in our cafe this morning!! It was a pleasure to meet these amazing and talented people!
The chain then shared the sweet photo of the couple posing with one of the chain's higher ups.

That said, people who are friends with Utica Coffee's employees can proudly say they are now 2 degrees separated from the Golden Globe winner.
Kevin and Kyra have a home in the Adirondacks
This isn't the first time this Hollywood couple were seen palling around Utica. That's because Kevin's family owns a camp in the Old Forge area, which is said to have been in his family for over a century.
Not only that, the Footloose actor has a plaque on the Adirondacks Walk of Fame and is a member of the Adirondack League Club, which focuses on conservation of New York's famous mountain range. He also loaned his voice to narrate the audio tour of the Adirondack Experience, The Museum on Blue Mountain Lake.
Even more, Kevin teamed with his brother to create an album about the Adirondack Park, called Songs to Keep: Treasure from an Adirondack Folk Collector.
Kyra, as well as daughter Sosie Bacon, also performed on the album.

Those familiar with Kevin and Kyra's ties to the Adirondacks believed the pair was on their way to a League Club meeting.
Hope they enjoy their stay here in Central New York. Here's hoping they decide to swing by the Townsquare Utica location - while super unlikely, I'll put that energy out there anyway.
21 Places You Might Run into a Celebrity in The Hudson Valley
Hollywood on The Hudson is real! It seems like there's a new celebrity sighting in the Hudson Valley. Here are a few of the hot spots that you may run into a celeb while walking around town.
Celebrity Chef Visits Top Spots in the Hudson Valley in New Music Video
Hudson Valley Restaurants Featured in Chef Ric Orlando's Video 'Born Hungry' Video