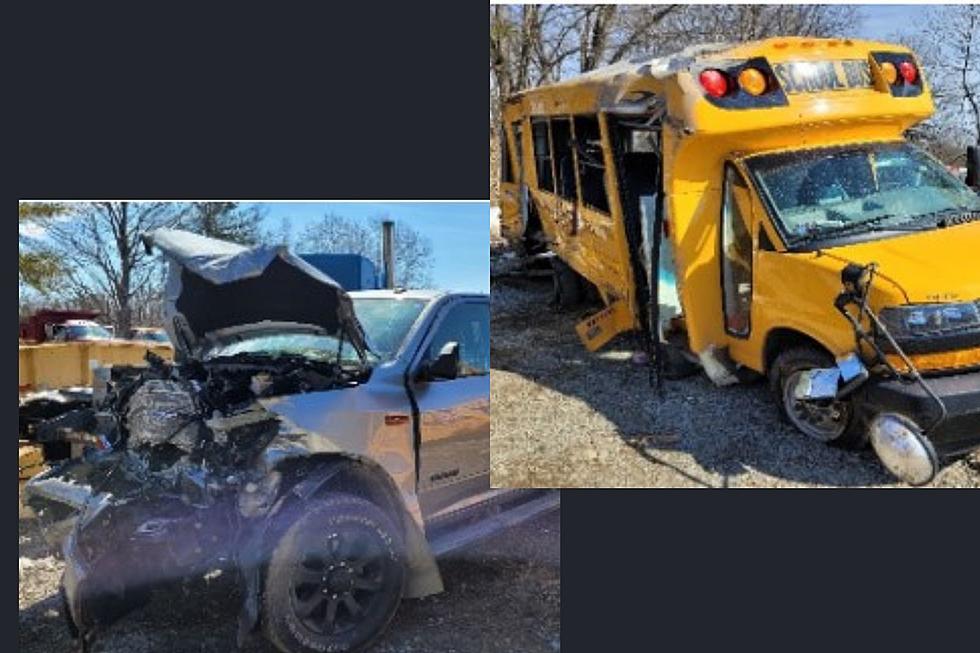 Update: Mexico Central School Bus Monitor Has Died Following Serious Crash
Canva - photos provided by New York State Police Troop D
Update, 10:15 a.m. March 23, 2023: New York State Police say Theresa Steele has died from the injuries she sustained in Wednesday's school bus/pickup truck crash in the town of New Haven.
------------------ORIGINAL STORY-----------------
A Central New York school bus was wrecked by a pickup truck in an early morning crash that has left one in critical condition.
New York State Police say it happened just after 6:30 a.m. on Wednesday morning (March 22) involving a Mexico Academy Central School District bus. At the time of the accident, there were no children on board, police said, but a bus monitor - Theresa Steele, 63 - suffered severe head injuries and is hospitalized in critical condition.
Troopers believe the bus ran a stop sign at the intersection of County Route 1 and County Route 6 in the Oswego County town of New Haven.
The school bus driver, Mark Vosseller, 69, failed to stop and drove into the path of the pickup truck. Vosseller had to be transported to the hospital but police say his injuries are non-life-threatening. He was ticketed for failure to yield at a stop sign, police said.
The pickup driver, 45-year-old Jonathan Duval of Mexico, NY, was treated and released at the hospital.
The investigation is continuing, police said.
Damage to the school bus and pickup truck can be seen in the above images included in this post.
[AUTHOR'S NOTE: This post is for informational purposes. The information provided within was provided publicly by law enforcement. Any charges or accusations of wrongdoing mentioned in the article are only allegations and the reader is reminded that all persons are innocent until proven guilty in a court of law.]