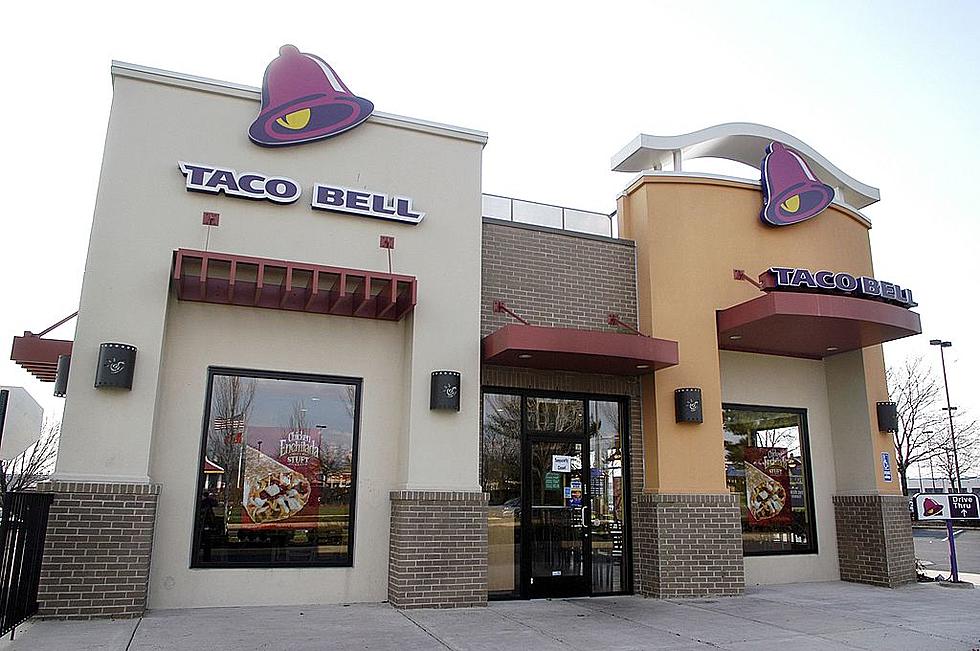 NYSP: Western NY Man Assaulted Girlfriend at Taco Bell
William Thomas Cain/Getty Images
A Western New York man faces a felony level contempt charge after assaulting his girlfriend inside a fast-food restaurant.
That is according to State Police who were called to the Taco Bell in Dunkirk, NY after a 911 call regarding a physical domestic incident at that location.
The city of Dunkirk, NY is located in Chautauqua County, approximately 30 miles North of Jamestown.
Troopers charged 33-year-old Stuart Elijah of Perrysburgh, NY on allegations of Aggravated Criminal Contempt (a class D felony), and third-degree Assault - a class A misdemeanor. Further, officials say Elijah has an active Order of Protection that required him to refrain from the victim, along with an active bench warrant from the Cattaraugus County Sheriff's Office.
EMS personnel were also called to the scene as the victim suffered a laceration to her head - she was taken to a nearby hospital for treatment, state police officials said.
Elijah was processed on the charges and then transported to Chautauqua County Jail for arraignment proceedings.
[AUTHOR'S NOTE: This post is for informational purposes. The information provided within was provided publicly by law enforcement. Any charges or accusations of wrongdoing mentioned in the article are only allegations and the reader is reminded that all persons are innocent until proven guilty in a court of law.]
Discover Elmira's Gem - Eldridge Park
Discover the charm of Eldridge Park - a picturesque destination nestled in the heart of Elmira. Enjoy a day filled with adventure as you splash on paddle boats, get soaked at the splash pad, or take a ride on the legendary Jasper II. Explore the vibrant history of this park and create unforgettable memories!
Look Inside Penn Badgley's Stunning Upstate New York Home
This is the stunning Catskill Mountain hideaway of Gossip Girl and You star Penn Badgley who placed the property for sale in April of 2023 with Four Seasons Sotheby's International Realty.
46 Famous Athletes With Ties to the Binghamton Area
[AUTHOR'S NOTE: This post is for informational purposes. The information provided within was provided publicly by law enforcement. Any charges or accusations of wrongdoing mentioned in the article are only allegations and the reader is reminded that all persons are innocent until proven guilty in a court of law.]