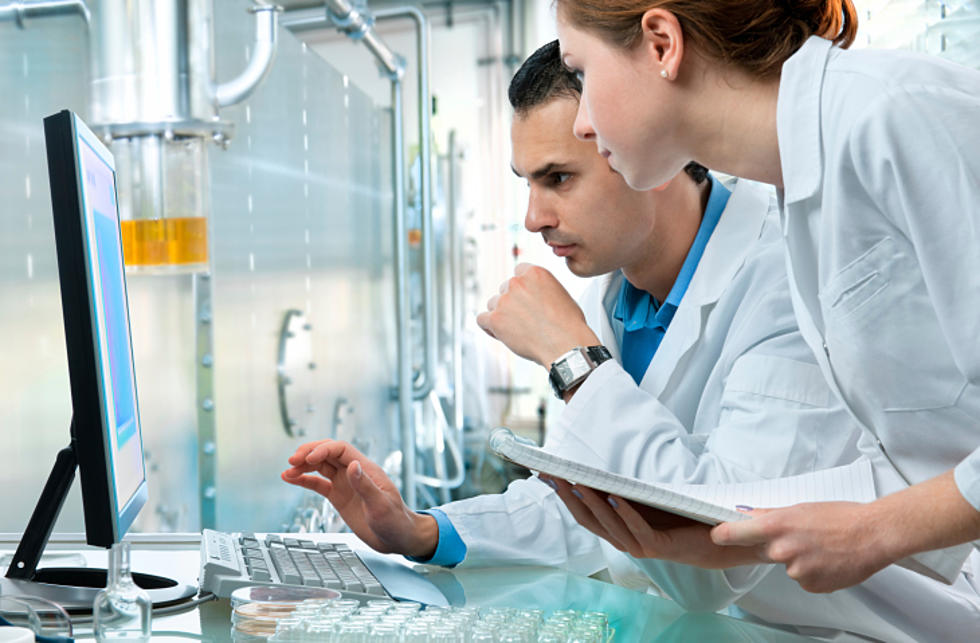 Pomp and Circumstance: Gifted Students Graduate from Prestigious Central NY Summer Fellowship
Photo Credit - Alexander Raths/Thinkstock
Nearly a dozen STEM college students are about to complete an intense 10-week educational boot camp here in Central New York.
The Masonic Medical Research Institute, known as MMRI, is about to send off nine new graduates of its esteemed Summer Fellowship program.
Students hail from across the country, with a handful coming from Upstate and Central NY.
What does a Summer Fellowship look like at MMRI?
The annual program started in 1960 and has become extremely competitive over the years because it's designed to give STEM students a major boost in the industry.
The 10-week program not only provides hands-on experiences and one-on-one mentorship, it also allows students to forge critical connections in the industry.
This scholarship-based program gives college students the unique opportunity to work at a prestigious laboratory while learning from leading scientists whose biomedical research focuses on cardiovascular, neurological, and autoimmune disorders.
Additionally, a 2022 graduate of the Summer Fellowship accomplished an ultra-rare feat for an undergrad student. Aaron Farley, of SUNY Poly, earned a co-authoring byline credit in an article from the highly respected, peer-reviewed science journal, Cells.
You can read Farley's article HERE.
Additionally, MMRI is extremely selective. Only 18 percent of this year's applicants earned a spot in the coveted program.
It also should be noted the highest number of applicants in Fellowship history tried getting into the program this year, making the selection process all the more competitive.
The graduating class of the 2023 MMRI Summer Fellows are as follows:
Joseph DeTraglia, University of Rochester
Dasomie Kim, Hamilton College
Ryan Klapmeyer, University of Florida
Meghan Lynskey, Rochester Institute of Technology
Joshua Macera, Binghamton University
Alexander Mandia, Lehigh University
Adelina Rivera, Vassar College
Nikita Shah, SUNY Polytechnic Institute
Caitlin Snyder, Fredonia
2023 Graduation
The nine graduates will receive their accolades on Friday, July 28, at the MMRI labs at 2150 Bleecker Street, Utica.
This year's guest speaker is Michael G. Matt, M.D., a 2012 alumnus of the Summer Fellowship. He is now a Pediatric Rheumatology Fellow at Cincinnati Children's Hospital.
Graduation begins at 8:30 in the morning and reservations are required as the event isn't open to the public.
Congrats, grads!
Students Spend Summer Improving Adirondack Trails and Bridges
The work by these young adults is no small feat. They were able to make huge improvements to the Adirondack trails this year, making the Great Outdoors even more enjoyable. A big thank you goes to the Student Conservation Association!