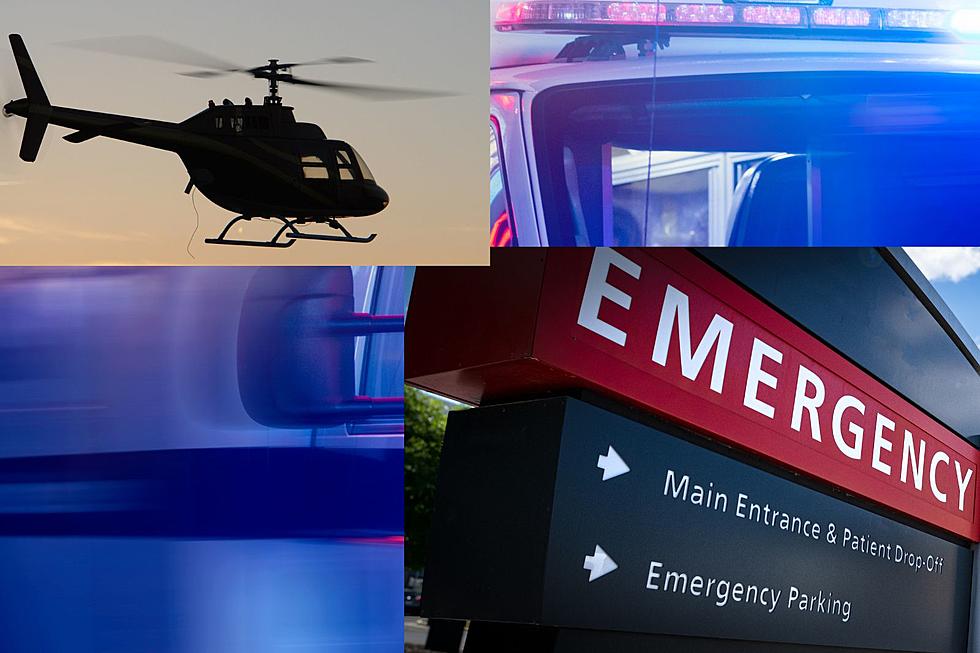 Toddler Airlifted To Syracuse Hospital After ATV Accident
Canva
A two-year-old child is expected to survive but had to be airlifted to a Syracuse hospital after being involved in an ATV accident in the town of Floyd.
Officials with the Oneida County Sheriff's Office say the toddler was a passenger riding on the ATV when the operator lost control, went across the road and resulted in both the driver and young child being ejected. It happened on Tuesday afternoon shortly before 1:00 p.m. on Koenig Road.
The ATV was being operated by 25-year-old Alexandria Loomis. She was transported by ambulance for medical attention.
The child is being cared for a SUNY Upstate Medical Center. Deputies say while the boy's injuries are serious, they are not believed to be life-threatening.
No tickets have been issued thus far, and the accident remains under investigation.
First responders from AMCARE Ambulance, Floyd Fire Dept, Mercy Flight, and New York State Police assisted sheriff's deputies at the scene, officials said.
[AUTHOR'S NOTE: This post is for informational purposes. The information provided within was provided publicly by law enforcement. Any charges or accusations of wrongdoing mentioned in the article are only allegations and the reader is reminded that all persons are innocent until proven guilty in a court of law.]
New Photos of the new Downtown Utica Wynn Hospital (February 2023)
Just eight months before it's scheduled to open, MVHS officials took WIBX's Bill Keeler and Jeff Monaski, along with Photo Journalist Nancy L. Ford through the new Wynn Hospital in Utica. The new downtown hospital is expected to open in November.
15 Sports Figures from the Utica-Rome Area
A lot of big names in the sports world come from the Mohawk Valley and the Utica-Rome area.