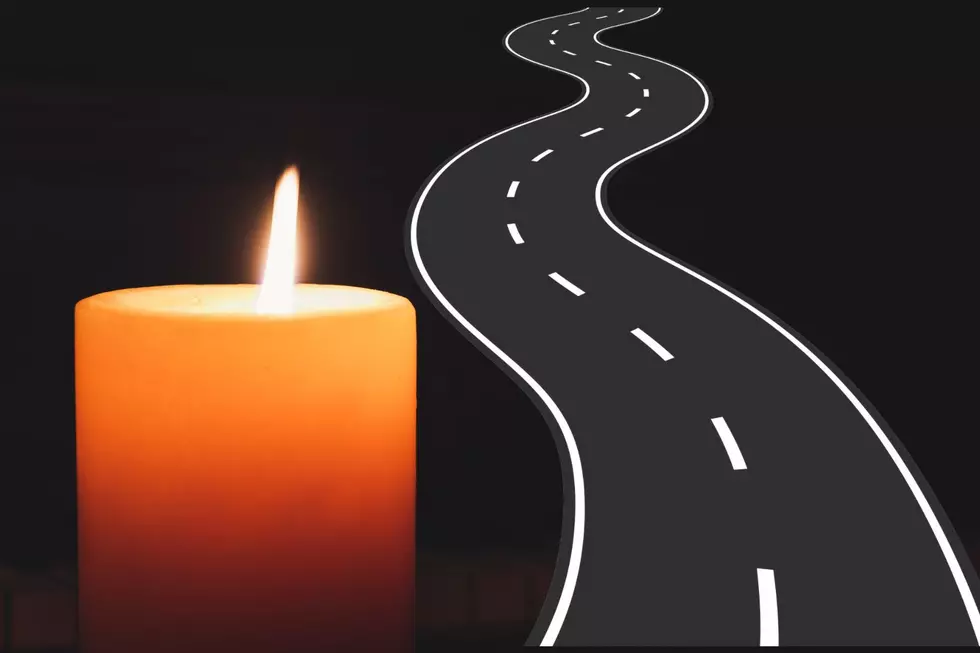 UPDATE: 2 Dead, Multiple New York Students Injured in Fatal Bus Crash
PC: Canva
The death toll has risen to 2 after a bus carrying high school students overturned and crashed in Orange County, New York.
The accident happened Thursday, when a bus traveling westbound on I-84 rolled over several times and crashed in an embankment near exit 15 in Wawayanda. Police say the accident occurred around 1:20 in the afternoon.
Police say the vehicle had been transporting 40 students and four adults from Farmingdale High School, which is based in Long Island, to a band camp in Greeley, Pennsylvania.
It is unknown what caused the crash at this time, but initial reports suggest a faulty tire may have contributed to the tragedy.
2 Dead, Dozens Injured
So far two fatalities have been reported in the crash and State Police confirmed both fatalities were adults. The deceased have been identified as 43-year-old Gina Pellettiere of Massapequa and 77-year-old Beatrice Ferarri of Farmingdale.
Pellettiere was a music teacher and the school's band director. Ferrari was a retired social studies teacher.
At least "five or six" passengers, all said to be juveniles, were critically injured. In all, 45 people were hurt in the crash, according to the Wawayanda Fire Company.
The New York State Police released a statement that confirmed "multiple serious injuries."
Reports suggest 28 individuals had been taken to four area hospitals, including Garnet Health Medical Center in Wallkill, as well as Westchester County Medical Center. The extent of their injuries remain unknown at this time.
Authorities have since closed down portions of I-84 that are by the scene. Traffic remains closed at exit 15, per New York State Police.
At this time, no information has been provided about how long the shut down is expected to last.
Initial estimates say the road will remain closed "for several hours," per State Police.
Several Statements Have Been Issued
The Farmingdale School District has since released a public statement about the tragedy:
We were informed that there had been an accident with Bus 1 en route to Greeley, PA for band camp. Police and emergency responders on on the scene, as well as district administration. We will provide another update when more information becomes available. We ask for your patience as we gather more details.
School officials have been reported to have been at the scene.
In the meantime, it's been announced that Orange County Community College is opening the Diana Physical Education Building to families so they may obtain information and be reunited with their loved ones.
Governor Kathy Hochul also released a statement about the crash:
I have been briefed on the tragedy in Orange County where a bus filled with high school students was involved in an accident, leading to injuries and one fatality. At my direction, personnel from the New York State Police and the Division of Homeland Security and Emergency Services are onsite to assist local emergency response teams. We are grateful for the first responders whose speedy action saved lives and we will continue to support them however necessary. Our hearts are with all who are impacted by this horrific situation.
The governor has since held an evening press conference and offered details about the current investigation. While a cause of the crash is still being determined, she said it is "likely that a faulty front tire contributed to the accident, although this is still under investigation."
It was also revealed the bus was just one of six en route to band camp.
This is a developing story. Check back for updates.
Community Holds Candlelight Vigil For Boy Killed in Crash
The Oneida community came together to hold a candlelight vigil for Jayden Donaldson, the 8-year-old boy tragically killed in a snowmobile accident.
CHECK OUT THESE PHOTOS: Severe Thunderstorms Crash Their Way Through The Utica/Rome Area
How crazy were those storms yesterday? It left a lot of damage in the area to homes, roadways, etc. These photos were submitted by our listeners. If you have any, send them to us inside the station app.
Hiker Locates Plane Crash in Catskills from 1983
According to legend, the Catskill Mountains are littered with wreckage from plane crashes - but they're not easy to find! But Connecticut resident Keith Thomas told us he hiked the muddy 9.5-mile trail to locate it, and once he did, he was "glowing!"