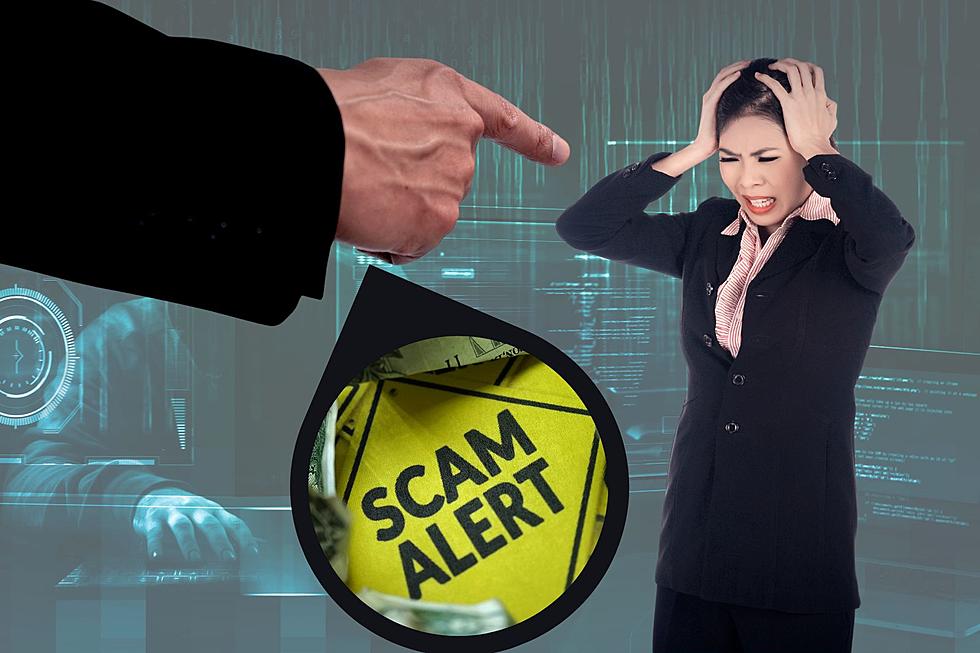 Watch Out! Scammers Impersonating New York Officials to Scare Voters
Canva
Scammers have found a new way to terrorize the local community. Don't fall for it.
The State Board of Elections are warning residents of a convincing new scam that's causing headaches throughout the Empire State, including here in the Mohawk Valley.
This new plot has scammers terrorizing people right at their homes in hopes of scaring them out of voting.
What's happening
Election officials warn scammers are actively impersonating Board of Elections staff and showing up on voters' doorsteps.
These bad actors roll up to unsuspecting residents and pepper them with serious accusation to try and scare victims into thinking they committed a serious crime.
As described in a press release:
The State Board of Elections has recently become aware that individuals, across multiple counties throughout the state, have been going door-to-door impersonating County Board of Elections staff. These individuals are confronting voters regarding their registration status, and erroneously accusing voters of committing a crime because of how they appear in the state voter database.
Raymond J. Riley III, Co-Executive Director of the State Board of Elections, explained this plot isn't designed to just collect personal information from innocent individuals - it's straight up election interference.
"We are extremely alarmed by these actions. These individuals are impersonating government officials in an effort to intimidate voters based on inaccurate and misleading information," he warned.
Authorities are racing to stop these criminals in their tracks, but residents are urged to stay vigilant until these individuals are safely behind bars.
Election officials will never try to scare voters
The general election will be held November 7, so residents are cautioned to be on the lookout for bad actors. This comes amid a rise of reports of attempted election interference ahead of the 2023 elections.
Kristen Zebrowski Stavisky, Co-Executive Director of the State Board of Elections, explained there's one way to tell the so-called official at your door is legitimate:
We want to assure all New Yorkers that any employee of the State or County Board of Elections would conduct themselves in a professional manner and willingly present identification when engaging with a voter.
Election officials encourage residents to always ask for identification. A verified worker will apparently hand it over without question.
But, if the person at your door acts cagey and refuses, it's recommended trying to extract as much information about the individual as possible without sharing any sensitive information about yourself.
Depending on how comfortable or safe you feel in their company, you could also try recording the individual.
From there, targeted residents should immediately shut their doors and contact their local board of elections, as well as the authorities.
The more information residents can provide about these bad actors, the more likely they are to get caught and face charges.
Is the scam already in Central NY?
Yes, scammers have already been reported in the area. The Lewis County Board of Elections recently warned residents via Facebook about these dangerous individuals.
Lewis County officials added residents should know immediately they're being hustled because "The Lewis County Board of Elections nor any BOE, will never knock on your door."
Scammers have been reported in Onondaga, Chautauqua, Washington, and Warren counties.
Oneida County Executive Anthony J. Picente Jr. said that while there hasn't been any incidents in their neck of the woods, residents should be prepared.
The Board of Elections is an integral part of our democratic process with staff working diligently to ensure that elections are conducted in a safe, fair and secure manner. The individuals behind these incidents seek to undermine the trust we place in our electoral system and all incidents should be reported immediately.
The Oneida County Sheriff's Office added, "The recent reports of election official impersonation and voter intimidation throughout the state are extremely concerning. Not only is criminal impersonation in the second degree a class A misdemeanor in New York State, but it is an abhorrent attempt to deceive unsuspecting community members."
Additionally, residents who may have questions about this new scam can contact Kathleen McGrath or Jennifer Wilson at the State Board of Elections. You can reach them by calling 518-474-1953 or by emailing them at INFO@elections.ny.gov.
These Were The Top 8 Issues For New York Voters For The 2022 Elections
This
Siena College Research Institute poll
shows what issues New York voters were most concerned with for the 2022 midterms. Data was collected between September 16-25, 2022 via phone from 655 likely New York State voters.
A majority 53% of New Yorkers are pessimistic about where the country is headed, while 47% think the state's future is in trouble. Environmental issues just edged out of the top 8, with 55% of those polled in favor of New York passing the proposed $4.2 billion environmental bond act.