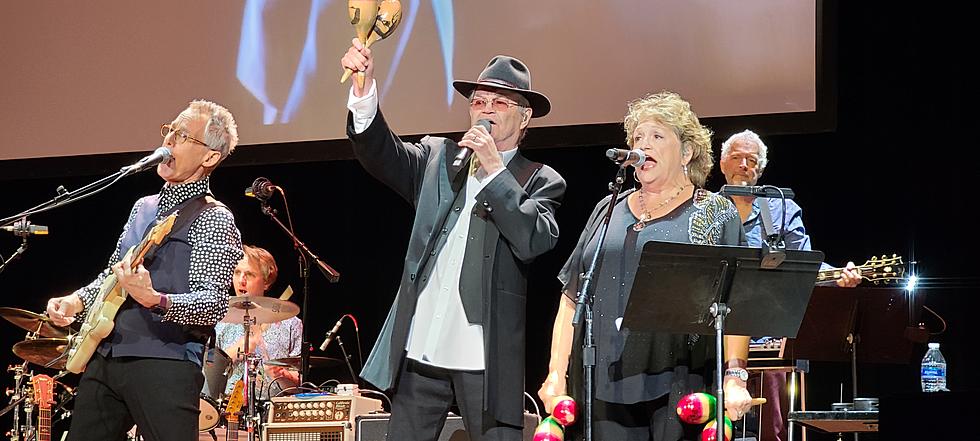 One Tank Trip To The Last Train To Clarksville?
Hyde/TSM
Cue drum roll. Here he comes.
Micky Dolenz is on the road celebrating the legacy of The Monkees. He is playing the hits you know and love and he is doing it only a tank of gas away.
The Monkees TV show ran from 1966 to 1968. In that time, they released 4 albums, including Headquarters, which saw the band take control of their music. After the show, the band released a few more albums before slowly going their separate ways.
Dolenz would travel to England and become a very successful director. However, the 1980's would see a new wave of Monkeemania that really has not let up since. When you saw the band anytime from 1986 to now, you would see generations mixing, coming together for a love of some of the greatest songs ever written.
After the passing of Davy Jones in 2012, Peter Tork in 2019 and Michael Nesmith in 2021, Micky Dolenz has continued to dazzle fans and pay homage to the legacy of the band he likened to William Shatner really going into space. Well, now that that is happened, I think it is safe to say that the TV band that became a real band has solidified their place in the history of rock n roll, even if a certain Hall is too blind to see their influence.
The reality of the made up band is that Micky Dolenz has one of the smoothest natural voices for pop and rock n roll. In the classic "I'm a Believer", his voice floats effortlessly and sent girls of the 1960s and subsequent generations swooning. To this day, he brings the crowd to their feet in applause when he performs songs like "Porpoise Song" and "I'm Not Your Steppin' Stone".
This Friday night, Micky will be performing at the Ridgefield Playhouse in Ridgefield Connecticut. On Saturday he is playing in Beverly Massachusetts. Neither one is all that far from us and could be a great opportunity to hear the songs you love and see Micky performing the aforementioned Headquarters album. It will be a great night of music you love.
See you on the last train.
The Haunted Bedroom - Lansingburgh, NY
Rumored Haunted Mansion in Camden Goes From Spooky to Spectacular
A historic mansion from the 1800s that was once rumored to be haunted has gone from spooky to spectacular.
30 Allegedly Haunted Dolls You Can Buy On eBay Before Halloween
Shockingly, on eBay you can find all sorts of haunted items. These can be boxes, pictures, books, and even dolls. Sellers claim that dark spirits are attached to these objects. Would you even want one in your home? Why not shop for these gems for $50 or less?