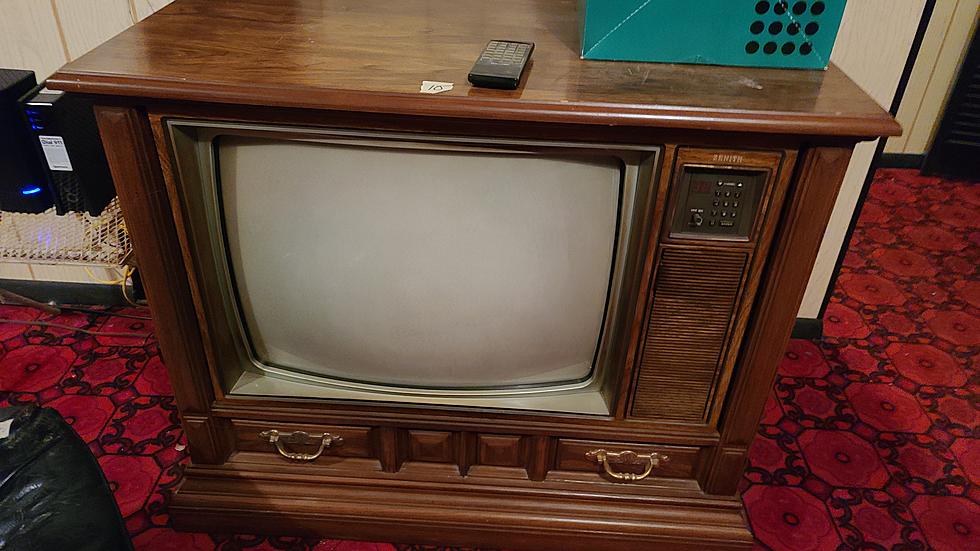 Utica Estate Sale Is a Nostalgic Dream
Hyde/TSM
When on the hunt for great second hand items, estate sales always come through.
They can easily transport you to a certain time. An aesthetic that someone loved and stuck with through their lives. Some estate sales though, can take you through many periods.
The latest Utica sale from TLC Estate Sales does just that. This one is a bit all over the place. And it brought back many a memory for me.
"Back in my day, we had to get up to change the channel." Ah yes. The decree of many an aging person to the "young kids who have it too good". When I was a kid, when we got up to change the channel, this is the box we did it with. Channel 33 was MTV. Channel 8 was Nickelodeon. You had to jockey the lever on the left hand side to get to those higher numbers. Clicking a button on this cable box earlier today was a sheer joy. Love that wood paneling look.
My street hockey days were brief, but boy could I skate circles around people on my roller blades. Quads on the other hand, were not for me.
Before she was all about the Trimspa, Baby, Anna Nicole Smith was a Guess girl. I am not sure she ever wore this crewneck, but if she were alive today and wearing it, she would be completely in style again.
Work out videos and hair care. Big hair and big fun go hand in hand.
463 Euclid Road is the place to do a little time traveling and find those long lost goodies.
Why Were 1000s of Toys Left to Rot Inside Decaying Albany Warehouse?
WARNING: Under no circumstances should you enter this property. By doing so you risk bodily harm and/or prosecution for trespassing on private property.

YouTuber's discovered something odd when they recently explored the decaying First Prize Center in Albany.
Sad Images From the Final Days of the Hudson Valley's Last Toys R Us
In 2018 the Hudson Valley said farewell to its last Toys R Us location. It was the end of an era, and many customers were overcome with emotions when the store on Route 9 in Poughkeepsie finally shut its doors for the last time. Here's a peek inside the final days of the beloved toy store, with some images courtesy of a YouTube photographer who
toured the store one last time just days before it closed
.
LOOK AROUND: See What's Replaced The Old Toys 'R Us Building In Johnson City
The Johnson City Toys 'R Us is gone after three decades in the Southern Tier. After a few years of sitting empty, something has finally taken its place.