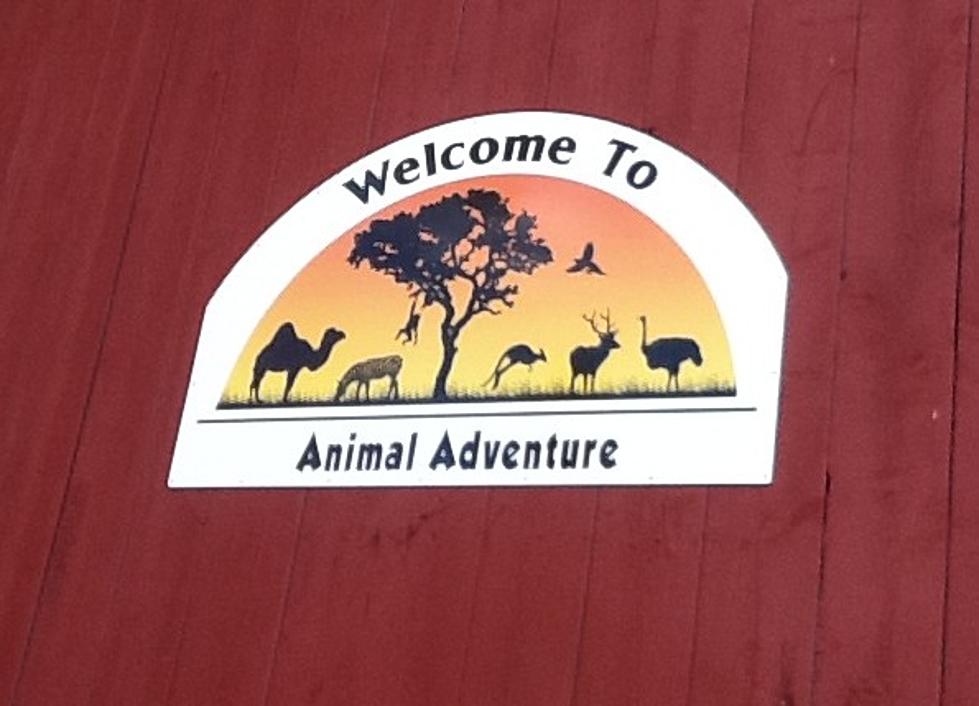 Animal Adventure In Harpursville Adds Three New Members To Their Family
Photo: Bob Joseph/WNBF News (file)
When you say "Animal Adventure Park" in Harpursville, what comes to mind? For most of us, it's April the giraffe. April (and Animal Adventure Park) gained worldwide attention with the giraffe cam and the birth of her son, Tajiri. I know that I was watching and you probably were too.
On Tuesday, April 4th, owner Jordan Patch announced three new members to the Animal Adventure Park family with the birth of three female baby lions. The cubs were bon on March 23rd and their eyes began to open last week.
It's the second litter for mom, Bisa and dad, Solomon, who have been part of the Animal Adventure pride for the last five years. Jordan let us in on the latest news about the cubs, hear all about it as well as a sneak peek at the three adorable cubs below.
Jordan Patch Announces Three New Lion Cubs At Animal Adventure Park
They hope to have the three female cubs on display soon but they don't force any of their animals to exhibit. When they turn six months old, the park will look to transfer them to their new home.
In case you were wondering, the cubs won't have their own webcam but the tigers will soon. Animal Adventure Park is located at 85 Martin Hill Road in Harpursville and season 11 officially opens at the park on Wednesday, April 12th.
LOOK: If Exotic And Stunning Animals Are Your Thing Then Check This Out
From grazing Tibetan antelope to migrating monarch butterflies, these 50 photos of wildlife around the world capture the staggering grace of the animal kingdom. The forthcoming gallery runs sequentially from air to land to water, and focuses on birds, land mammals, aquatic life, and insects as they work in pairs or groups, or sometimes all on their own.
WATCH OUT: These are the deadliest animals in the world