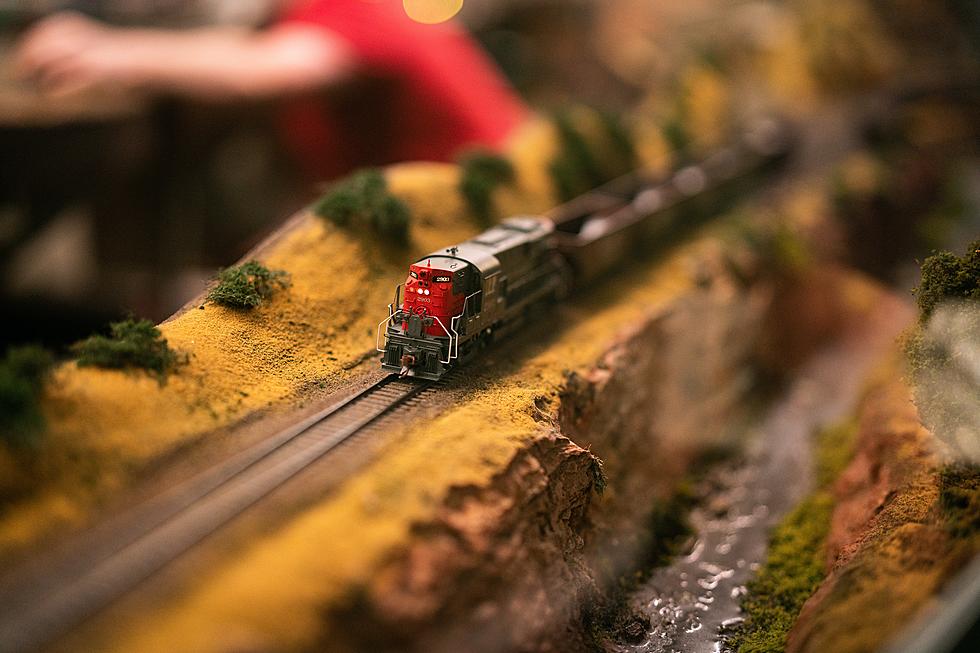 You're Invited To This Popular Upstate New York Model Train Show
Photo by Oxana Melis on Unsplash
Kids of all ages will fall in love with model trains in Upstate New York this November.
New York State is home to numerous model train clubs and organizations dedicated to various scales and aspects of the hobby. Some museums in New York, like the Medina Railroad Museum and the Rochester and Genesee Valley Railroad Museum, have large model train layouts on display for the public to enjoy. Model trains are not just a hobby; they also have educational and historical value.
The Remsen Arts Center will present the 7th Annual Model Railroad Show on Saturday, November 18th 2023. All the fun will take place at 9627 Main Street in Remsen. The show will run from 10AM to 3PM and boasts free general admission, with the option to contribute through donations.
The Model Railroad Show will feature captivating operating layouts spanning G, O, S, and N scales, ensuring there's something for every railroading aficionado. Attendees will have the opportunity to purchase trains and various accessories, making it an ideal occasion for collectors and hobbyists alike. Furthermore, a selection of train reference books and videos will be on display, adding an educational component to the experience.
This event is designed for all ages, making it a perfect outing for families. If you're interested in selling trains or setting up a layout, reach out to Peter Billard at (315)831-5220 or (315)601-9494 to secure your spot.
For more details about the Model Railroad Show, visit remsenartscenter.org or check out their Facebook page at facebook.com/RemsenArtsCenter. Bring your conductor hat and have a ball.
9 Of The Most Creative And Delicious Upstate New York Doughnuts
Thanks to the suggestions from
ChatGPT
, we'll introduce you to 9 bakeries across New York State that have mastered the art of the doughnut, with a very creative twist. These establishments not only serve up classics like glazed and powdered, but they have something very unique and amazing too. Let us know on our station app if you've ever visited any of these shops:
Gallery Credit: Dave Wheeler
20 Haunted Bars Across New York State
Did you know that New York State is known for it's haunted bars and restaurants? Here's 20 haunted bars across New York you should make a visit too. Thanks to ChatGPT for this list:
Gallery Credit: Dave Wheeler
15 Of New York State's Most Haunted Fishing Spots
What makes fishing in Upstate New York during October even more thrilling? Halloween and ghost stories. Consider visiting some of the region's haunted spots, where folklore and history come together to create a truly eerie atmosphere. Where are those spots? Glad you asked:
Gallery Credit: Dave Wheeler