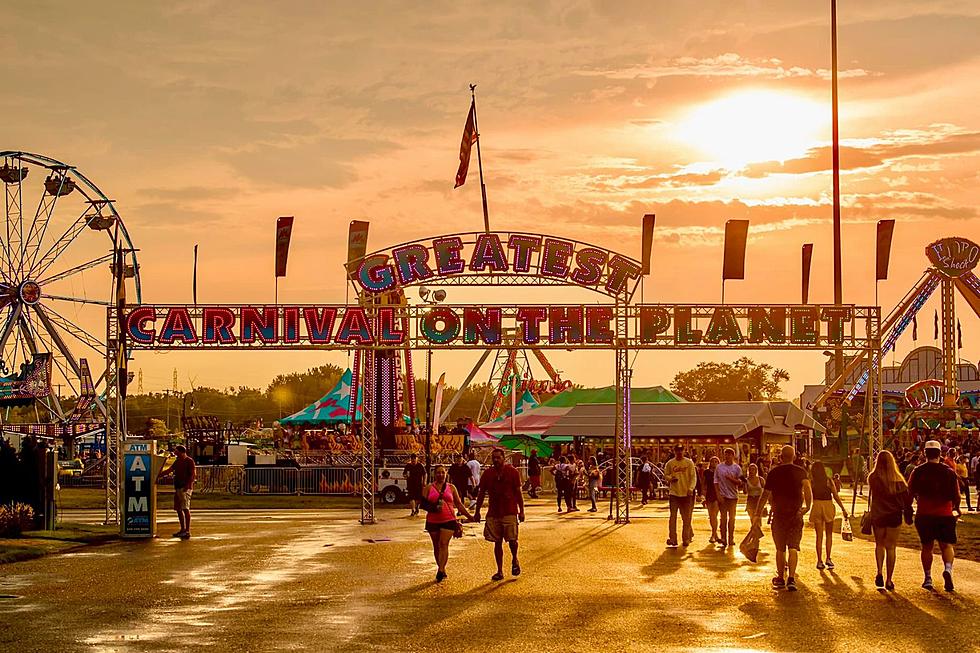 The Great New York State Fair Held in Utica? It Happened!
Great New York State Fair via Facebook
It's hard to imagine the Great New York State Fair being held anywhere but Syracuse, which has hosted it for well over 100 years. But once upon a time, the Fair didn't have a permanent home, and traveled from city to city each year.
In fact, there are 11 cities that at one time hosted the Great New York State Fair:
Albany
Auburn
Buffalo
Elmira
New York City
Poughkeepsie
Rochester
Saratoga Springs
Syracuse
Utica
Watertown
So what year did the Fair roll into Utica?
1886
The year was 1886. The very first "gas engine vehicle" was patented in January of that year, and electricity was a novelty with Thomas Edison still working the kinks out. The world was very, VERY different back then.
It's tough to say exactly what you would've seen at Utica's Great New York State Fair in 1886, but we do know where it was held:
SITE OF THE MASONIC HOME
In the late 1800s, where the Masonic Care Community now sits, was the Utica Driving Park-- 175 acres that lie a mile east of Utica's city center.
Can you just imagine piling the kids into your horse-drawn carriage and heading out for a fun-filled day at the Fair? There was no electricity to power any rides, but... y'know. At least pigs, cows and butter still existed.
GETTING READY FOR THE FAIR
Opening day for the 2023 Great New York State Fair is August 23rd, and we already can't wait! And what's the State Fair without its wide array of creatively decadent foods? Here are some we'd love to see in 2023:
7 Foods We'd Love to See at the New York State Fair in 2023
Because everyone prefers their heart attacks in different forms!
Look Who Has Played the New York State Fair
Here's a look back at some of the artists that have played the Great New York State Fair.
Concert Archives
New York State Fair Butter Sculptures Through the Years
Take a look at the Butter Sculptures over the years at the New York State Fair.