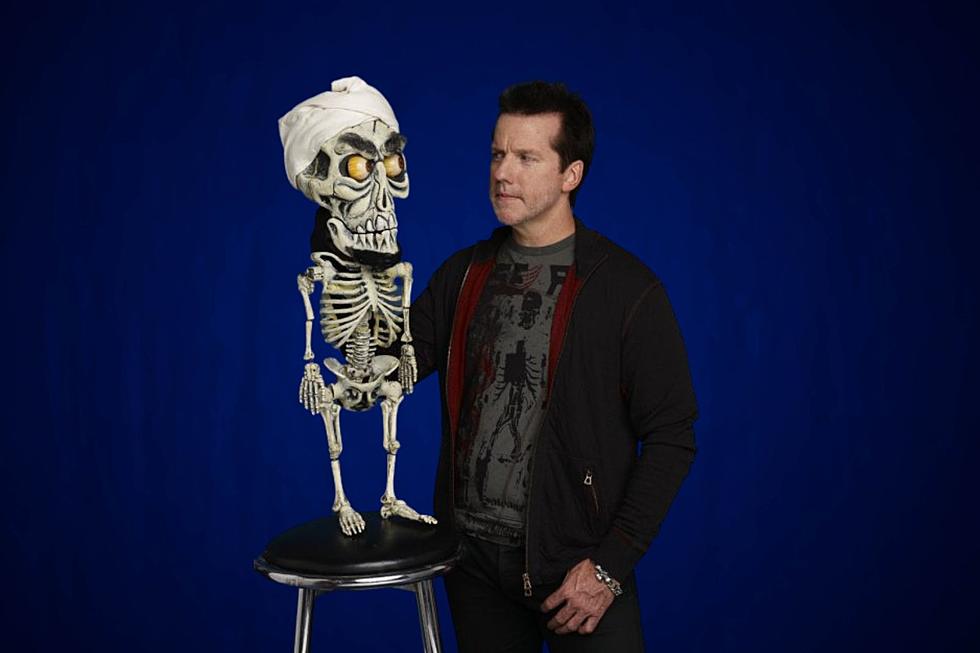 Prepare for Puppets! Comic Powerhouse Jeff Dunham Coming to CNY
Jeff Dunham via Facebook
Comedian Jeff Dunham will be pulling all the strings in Central New York this fall.
Known the world over for his hilarious and impressive character work with puppets, Dunham will stop in Syracuse as part of his new "Still Not Canceled" 2023 tour. Dunham will descend on the Oncenter Arena on Saturday, October 21st. Tickets are on sale now for $54.10 (plus fees) through jeffdunham.com.
After eighteen years of working comedy clubs, building to theaters and ultimately to arenas, Dunham has secured his status as a global touring star, playing live to over 7,250,000 people with 1,390 performances from June 2007 through May 2022, earning the title of Billboard's Top Comedy Tour for three consecutive years.
Worth noting is that Dunham's stop in Syracuse will be a matinee show, scheduled to kick off at 3:00pm.
"AMERICA'S FAVORITE COMEDIAN" ACCORDING TO SLATE
Dunham's popularity with comedy audiences is irrefutable. His latest one-hour comedy special, Me the People, debuted on November 25th, 2022 and became Comedy Central's highest-rated stand-up special, surpassing his own previous special, titled Jeff Dunham's Completely Unrehearsed Last-Minute Pandemic Holiday Special.
In addition to his impressive comedy resume, Dunham and his wife Audrey established the Jeff Dunham Family Fund as a means of giving back. A  percentage of proceeds from every ticket sold is aimed at supporting a diverse portfolio of charities and philanthropic endeavors.
For more info on Jeff Dunham and to grab tickets for Saturday, October 21st at the Syracuse Oncenter Arena, visit his official website. 
10 New England Towns and Places Mentioned in "Seinfeld"
While a fictional town in the show's finale was the most notable, several real New England cities and locations were mentioned throughout the series' run. Here's a recap, with some help from fan site
"Maps About Nothing."
10 Facts About Metallica's 'Master of Puppets' Only Superfans Would Know
In so many ways, Metallica would never be the same after Master of Puppets hit the streets on March 3, 1986.
Because fans already know a lot about the record—like how the title for "Leper Messiah" was inspired by lyrics to David Bowie's "Ziggy Stardust" or that "The Thing That Should Not Be" has roots in H.P. Lovecraft's writings—we decided to dig deep into the history of Master of Puppets to pull out 10 facts that only superfans would know.
Long Lost Photos Of George Carlin At Wings Stadium In Kalamazoo
It was August 30th of 1976 when comedian George Carlin rolled into Kalamazoo. Reserved tickets for his show were $5.50/$6.50. Here are a few photographs of his evening at Wings Stadium in Kalamazoo.