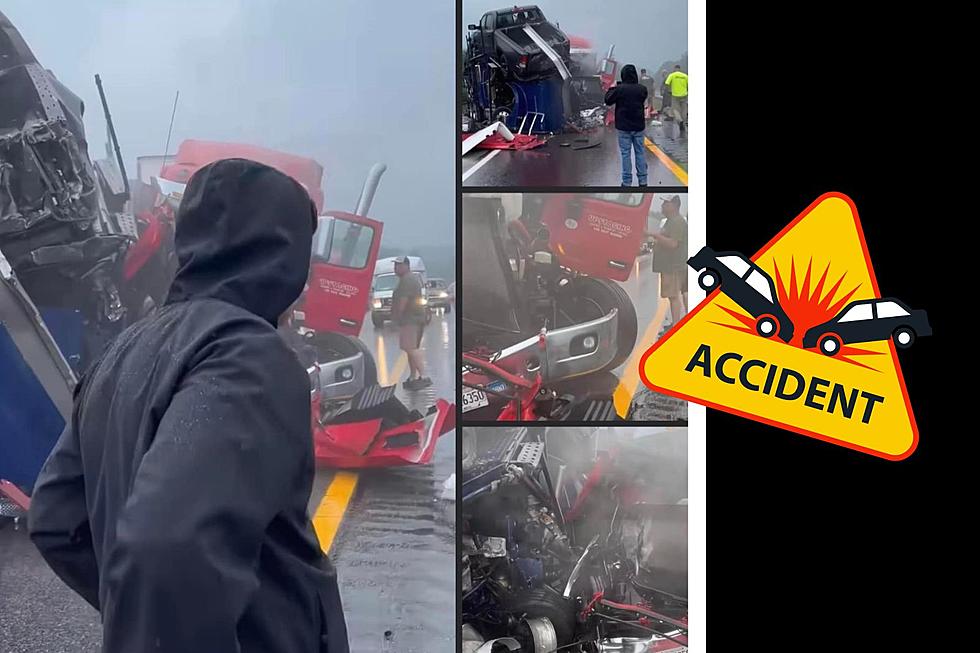 Truck Carrying Metallica's Tour Equipment Crashes in Upstate NY
user sammiebaby966 via TikTok / Canva
A tractor trailer carrying equipment for Metallica's current North American tour recently crashed in Upstate New York.
The crash reportedly occurred on the northbound I-87 near Lake George, but details are still rolling in. At this time there are no fatalities connected to the crash. A TikTok video of the crash was posted from user sammiebaby966:
The truck carring the band equipment for Metallica was involved in a pretty bad crash yesterday. Thankfully nobody involved was hurt. One of the worst crashes I've seen! 

 

Metallica had played Sunday, August 6th at MetLife Stadium in New Jersey and was on the way to their next gig in Montreal, scheduled for Friday, August 11th, when the truck crashed. No band members were involved, but several key pieces of staging equipment were damaged.
The show in Montreal is expected to go on as planned.
We will keep you updated as we learn more.
These Are the 20 Songs Metallica Have Never Played Live
Metallica have never played these songs live before.
Metallica Albums Ranked
See how Metallica's albums stack up from worst to best.
The Most Played Song Live From Every Metallica Album
The songs you are most likely to hear at a Metallica show from every album.