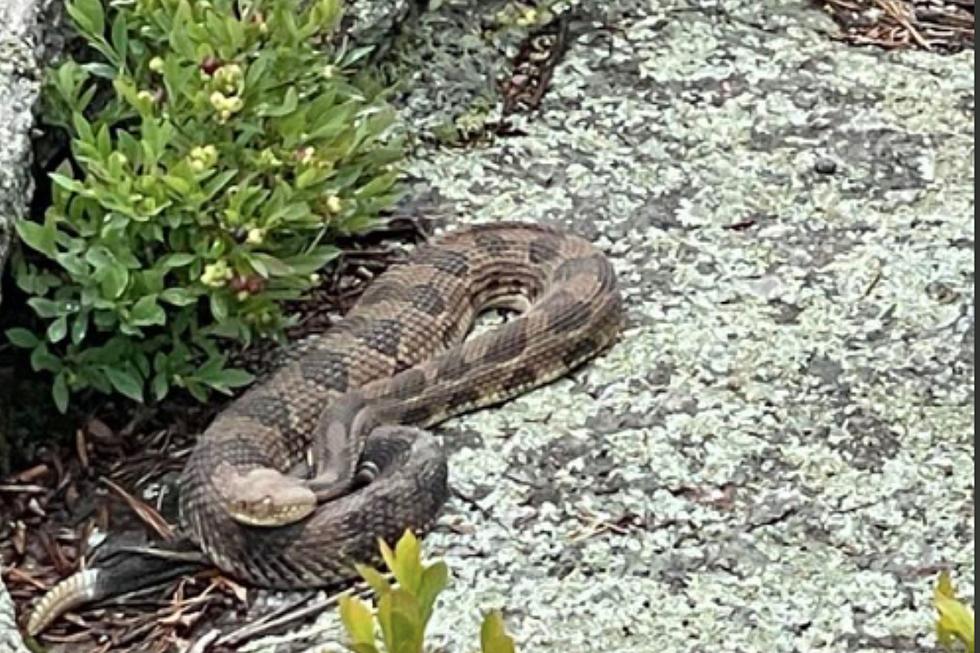 Giant Slithering Snake Spotted in Ulster County, New York
A. Shah/Canva
The Hudson Valley is filled with snakes, but this one might be the biggest one we've seen.
Wow...that's all I can say about this snake. I dread the day when I run into a snake this big somewhere in the Hudson Valley. I was looking on Facebook the other day and someone posted a picture of a pretty big snake and it's definitely in the running for one of the biggest ones photographed.
Where was this snake found in the Hudson Valley?
According to the person who posted the picture, they said the snake was found at Verkeeder Kills Falls Trail. Haven't heard of that before? It's in Sam's Point Preserve in the Shawangunk Mountains right in Ulster County. Hiking pictures are usually where most of the snakes seem to get photographed these days.
WARNING: Do NOT harm any snakes in the Hudson Valley.
Now that we have that warning out of the way...it's never pleasant when you run into a snake. Lets be honest, they serve a purpose and they are good for the environment, but there's just something so eerie when you see one. Many people don't know what the right thing to do is when they see one and a lot of times they try to move or touch it.
Here are some helpful tips if you see a snake:
leave it alone- they generally will not attack people unless they are provoked
don't try to catch a snake yourself
get everyone and all pets out of your home if you find one inside
try to see from a distant where the snake goes if you're outside...this way you won't step on it and you know where to avoid
always call a professional if you need help
Here's to hoping we all don't run into one like this.
How about we change the topic?
Here's a look at a beautiful Hudson Valley tree house and how to be your own landlord:
Escape To This Enchanting Hudson Valley Treehouse
When searching for something different, fun and peaceful to experience in the Hudson Valley, guests don't have to look far.
A Hudson Valley treecastle provides a space unlike any other Airbnb.
Be Your Own Landlord in This 13 Bedroom Building in Sullivan County