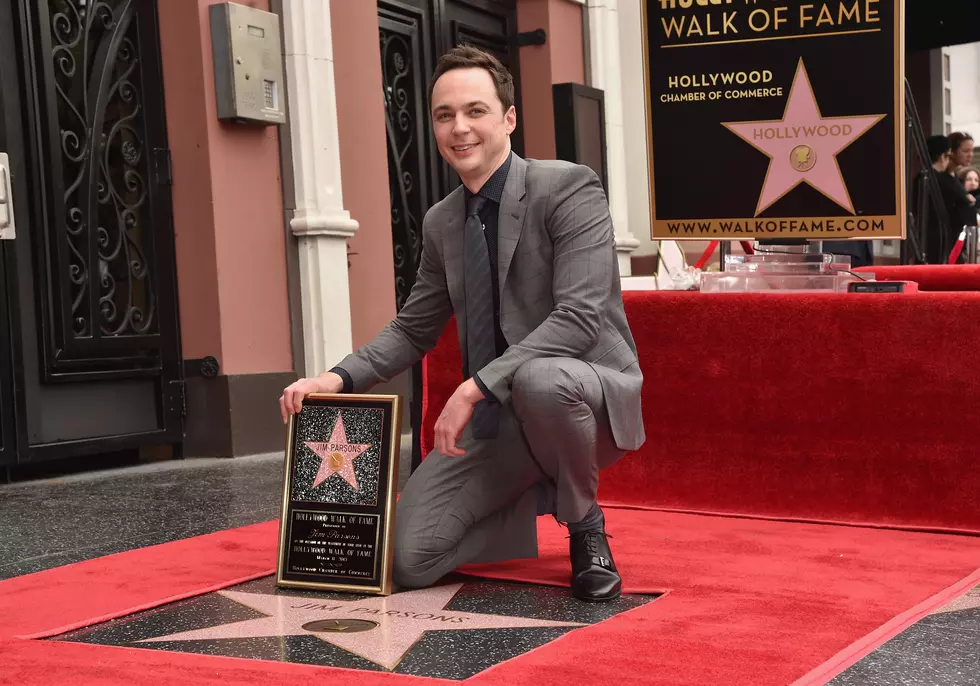 Jim Parsons From 'The Big Bang Theory' Gets a Star on the Hollywood Walk of Fame [PHOTOS]
Photo by: Alberto E. Rodriguez/Getty Images Entertainment
A big congratulations are in order for Jim Parsons! He received a star on the Hollywood Walk of Fame for his work in CBS' "The Big Bang Theory."
Jim Parsons is probably best known for playing "Dr. Sheldon Cooper" - a stereotypical genius with awkward qualities. Although Parsons has done other work, this is his most notable character. So much so, he took home four Emmys and a Golden Globe for playing this individual.
Parsons was honored with his star on the Hollywood Walk of Fame yesterday (March 11). His co-stars also joined him in the ceremony including Kaley Cuoco-Sweeting ("Penny"), Johnny Galecki ("Dr. Leonard Hofstadter") Simon Helberg ("Howard Wolowitz"), Melissa Rauch ("Dr. Bernadette Rostenkowski-Wolowitz"), Mayim Bialik ("Dr. Amy Farrah Fowler"), and Kunal Nayyar ("Dr. Raj Koothrappali").
The creator of "The Big Bang Theory" Chuck Lorre, was also there, along with Todd Spiewak (Parsons' partner), and Judy Parsons (Parsons' mom).
I'm so happy for Jim Parsons and the cast of "The Big Bang Theory," coming together for such a great event. I think Parsons really deserved his star, and his role as Dr. Sheldon Cooper is just fantastic.
If you haven't watched "The Big Bang Theory" before, I suggest you give it a try. It will really have you cracking up! You can catch the show on CBS, Thursdays at 8pm.