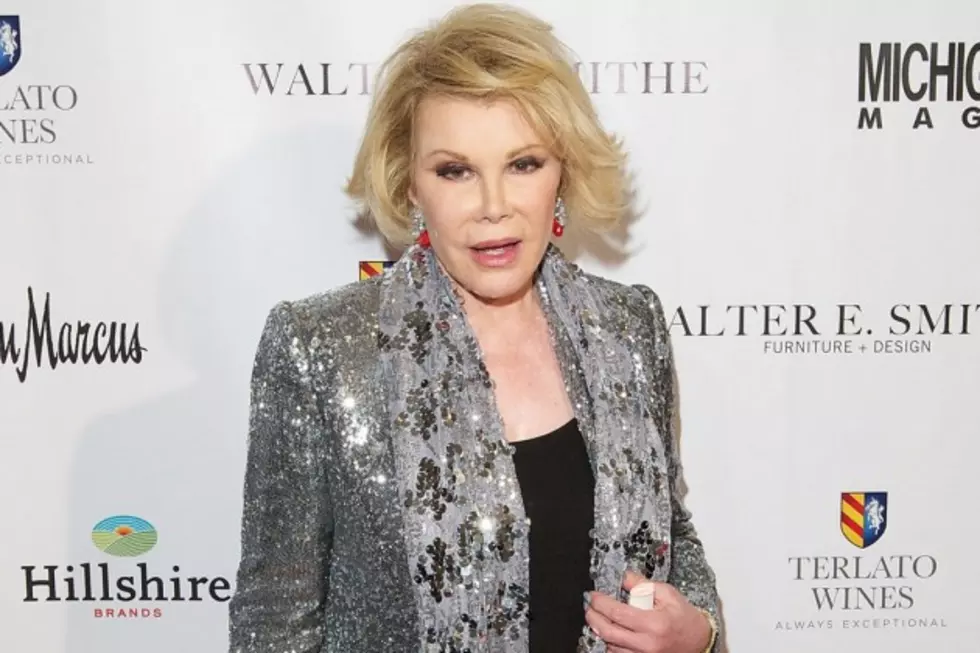 Joan Rivers' Cause of Death Revealed
Jeff Schear, Getty Images
Six weeks after the news of Joan Rivers' death broke, the investigation surrounding it has ended and the cause of her passing has been revealed.
According to People, the comedian died from low blood oxygen. More specifically, the medical examiner report attributes her death to "anoxic encephalopathy due to hypoxic arrest." What exactly does that mean in layman's terms? Basically, Rivers died from a lack of oxygen that was severe enough to result in significant brain damage.
Rivers is survived by her daughter, Melissa. The grief-stricken daughter of the iconic comedian released a statement earlier, declaring no comment on the official ruling. She said: "We continue to be saddened by our tragic loss and are grateful for the enormous outpouring of love and support from around the world."
A veritable force in the male-dominated comedic scene, Rivers is credited with paving the way for many female comics that came after her. Her death sparked an outpouring of emotion among many fellow celebrities on social media.
The sharp tongued comic legend first entered the Manhattan hospital for a common throat procedure. After being sedated by the drug propofol -- the same sedative that killed Michael Jackson -- Rivers went into cardiac arrest. She spent one week in a coma before passing away in her sleep on Sept. 4. She was 81-years-old.