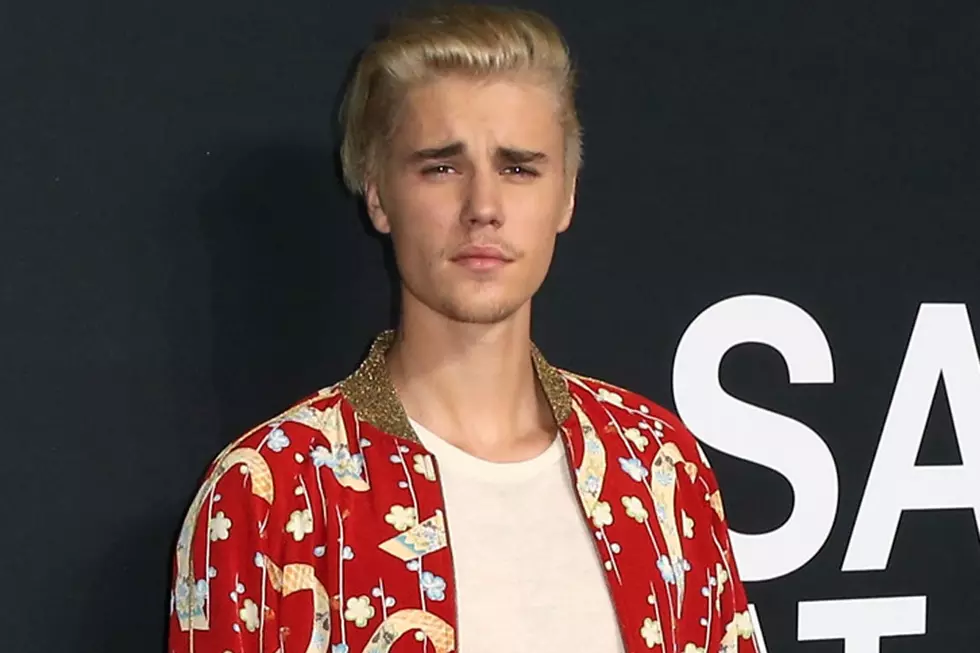 Justin Bieber and Skrillex Sued Over 'Sorry' Similarity, Skrillex Responds
Frederick M. Brown, Getty Images
UPDATE: Skrillex is not here for your song-stealing accusations, thank you very much. Following the news that he, Justin Bieber and a handful of other musicians and producers are being sued for similarities between their song "Sorry" and a track by a Massachusetts-based indie pop artist, the electronic producer ripped into the claim on Twitter late Friday (May 27).
Posting a video clip of him tinkering with the track on his computer, the artist showed how the vocal riff in question was not actually sampled, but was created by manipulating an a cappella demo by co-writer Julia Michaels. Watch the demonstration below:
While it should be noted that the clip doesn't necessarily mean the riff couldn't have been inspired by Casey Dienel's original song, the producer's Jack U partner Diplo acknowledged the lawsuit while speaking to TMZ on Friday morning, hours before Skrillex posted his video.
During the brief chat, Diplo indicated to TMZ that he believed the track was sampled accidentally—a product of having too many cooks in the kitchen—and that it's likely Bieber and his team will need to settle the suit in court.  "I thought they sampled it but I thought they cleared it," he said. "Seems pretty easy to do."
ORIGINAL POST (MAY 26): Justin Bieber's comeback has been anything but smooth sailing lately. He canceled fan meet and greets on his tour, announced he'd no longer take photos with fans in public and, most recently, decried the concept of awards shows. Now, it looks like he's in a bit of legal trouble as he's currently being sued by an artist who says Bieber sampled one of her songs without giving her credit.
Massachusetts-based artist Casey Dienel, who goes by the stage name of White Hinterland, posted to Facebook today, clarifying that she brought the lawsuit against Bieber and producers Skrillex and Blood for using a vocal riff from her track "Ring the Bell" without asking for permission.
"The writers, producers, and performers of 'Sorry' did not obtain a license for this exploitation of my work, nor did they obtain or seek my permission," she wrote.
Dienel also claims she previously reached out to Bieber's team "to have a private dialogue about the infringement" but never heard back from them, hence the lawsuit.
Producer Blood, however, detailed in a 2015 interview with Fader how he wrote the song, and made no mention of taking inspiration from Dienel's track. He said, "I wrote the music to 'Sorry' with Justin in mind, it was one of the first things I wrote for the album. From the perspective of the producer, I find the muffled vocal chops to represent the people or situations in which Justin or the listener could be apologetic towards. The vocal manipulations make an ambiguous sound and a moment later Justin replies, 'Sorry.' I love that narrative."
Compare White Hinterland's "Ring The Bell" below with Bieber's "Sorry" and let us know if you think there's an obvious similarity between the two.
Justin Bieber's Best Live Vocals